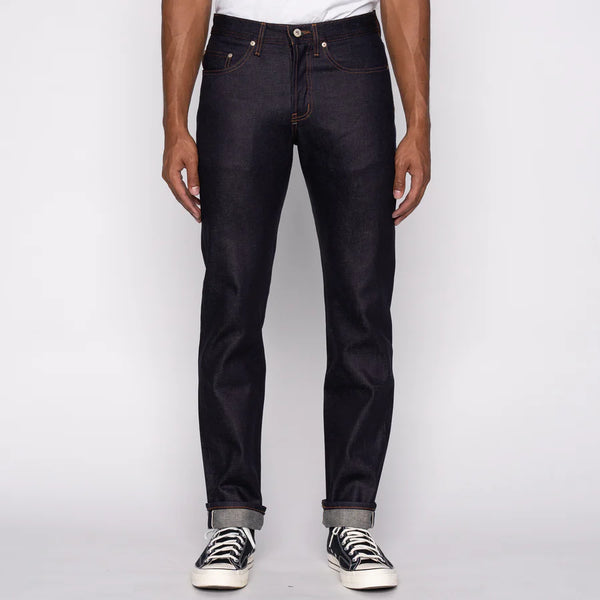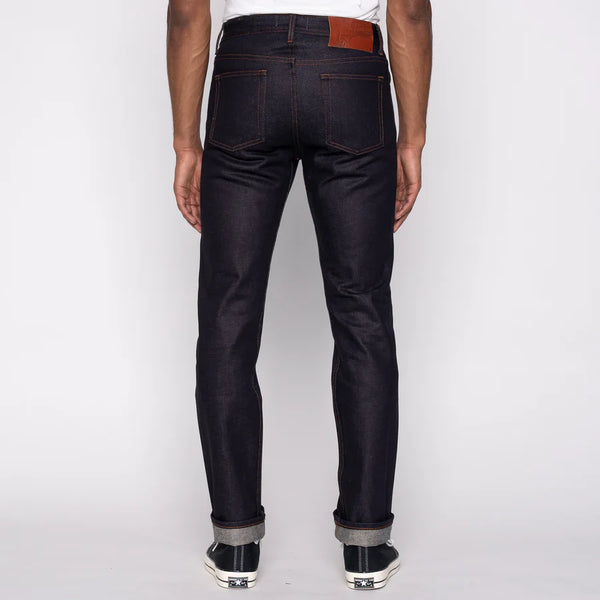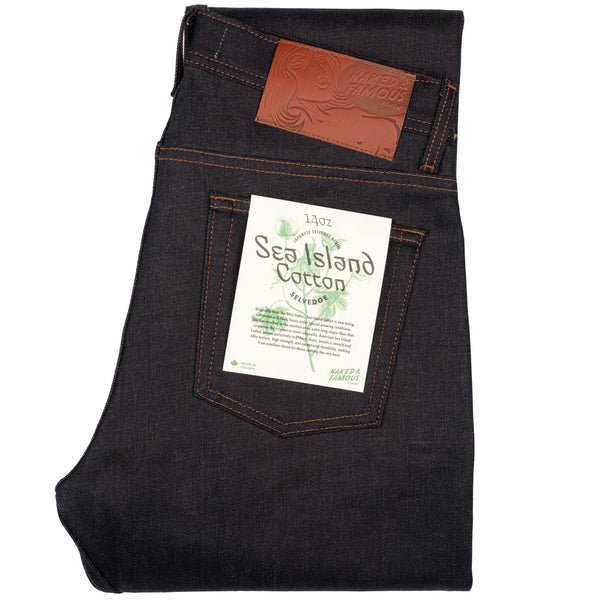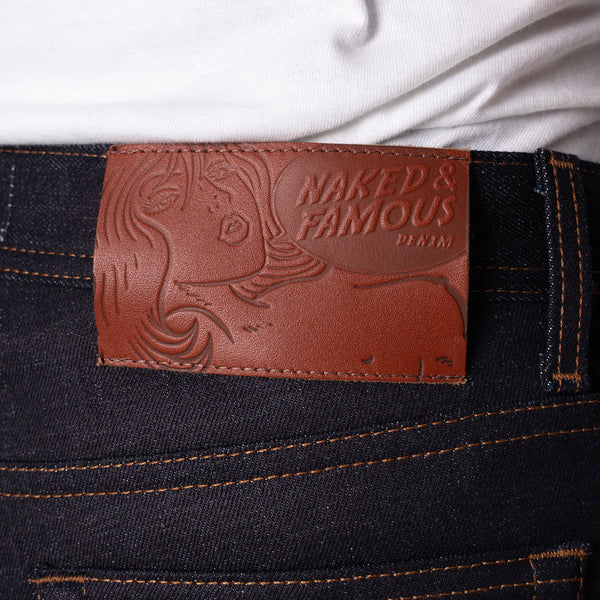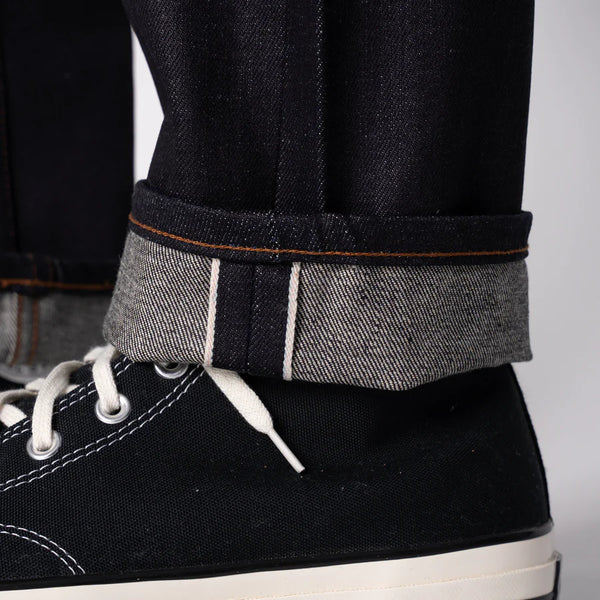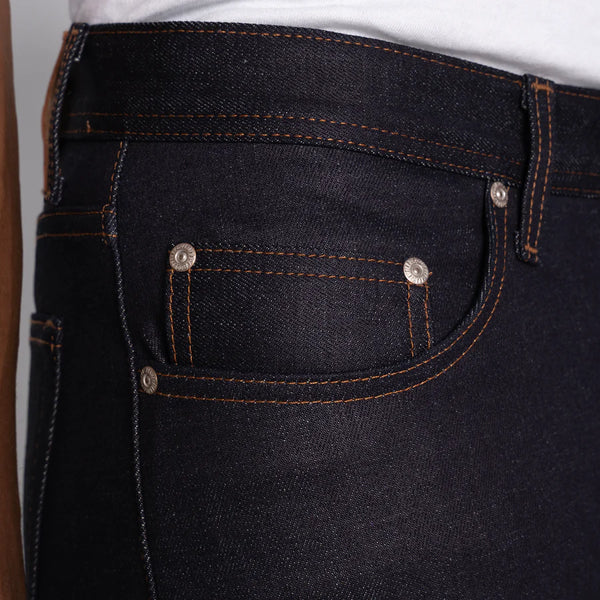 Weird Guy - Sea Island Cotton Selvedge
The Sea Island Cotton Selvedge is a luxurious 14oz Japanese Selvedge Denim, made from the finest Sea Island Cotton. This denim is known for its smooth, silky texture and high strength, making it perfect for those who appreciate the best in quality and durability. The denim is rigid and has a crisp feel but smooth and silky feel on the inside, making it comfortable to wear all day. The jeans features a hidden selvedge coin pocket, a subtle detail that adds a touch of elegance to the overall design. The jeans feature a button fly, copper brown leather patch and silver metallic hardware. Cut, sewn and built with attention to detail in Canada.
The Weird Guy is a standard tapered fit with a medium rise, a comfortable top block, and a taper from knee to hem.
14oz Japanese Selvedge Denim

100% Cotton

Made in Canada
| | | | | | | | | | | | | |
| --- | --- | --- | --- | --- | --- | --- | --- | --- | --- | --- | --- | --- |
| TAG SIZE | 28 | 29 | 30 | 31 | 32 | 33 | 34 | 36 | 38 | 40 | 42 | 44 |
| WAIST | 29" | 30" | 31" | 32" | 33" | 34" | 35" | 37" | 39" | 41" | 43" | 46" |
| FRONT RISE | 11" | 11.25" | | 11.5" | 11.5" | 11.75" | 11.75" | 12" | 12.25" | 12.5" | 12.75" | 13" |
| BACK RISE | 13.75" | 14.25" | 14.5" | 14.25" | 14" | 25" | 14.5" | 15" | 15.5" | 15.5" | 15.75" | 16" |
| UPPER THIGH | 11" | 11.5" | 11.5" | 12" | 12" | 12.25" | 12.75" | 13" | 13.75" | 14" | 14.75" | 15.25" |
| KNEE | 7.75" | 8" | 8.25" | 8.5" | 8.5" | 9" | 9.25" | 9.5" | 10" | 10.25" | 10.75" | 11.25" |
| LEG OPENING | 6.75" | 7" | 7.25" | 7.25" | 7.5" | 7.75" | 8" | 8.25" | 8.75" | 9" | 9.25" | 9.75" |
| INSEAM | 34.5" | 34.5" | 35" | 34.5" | 34.5" | 34.5" | 34.5" | 35" | 35" | 34.5" | 35" | 35" |