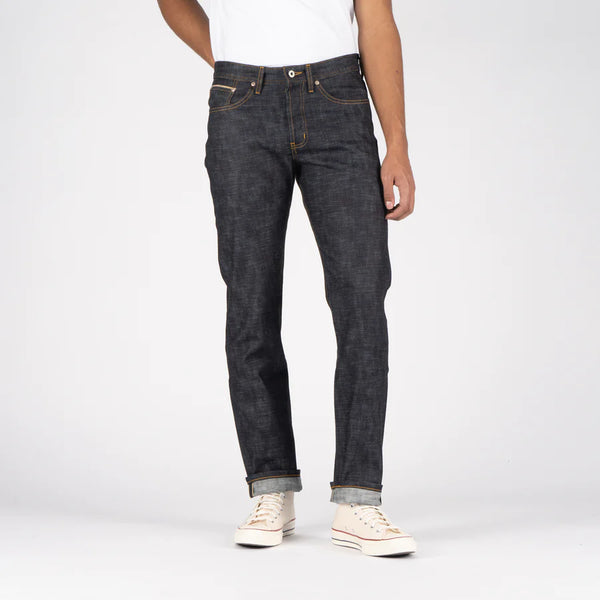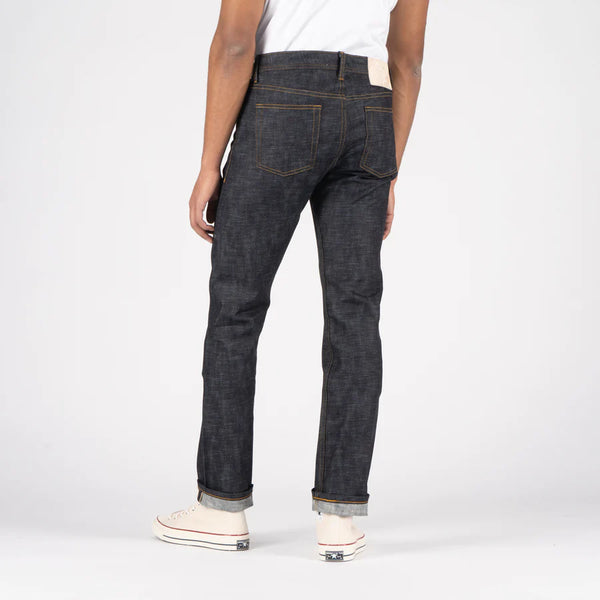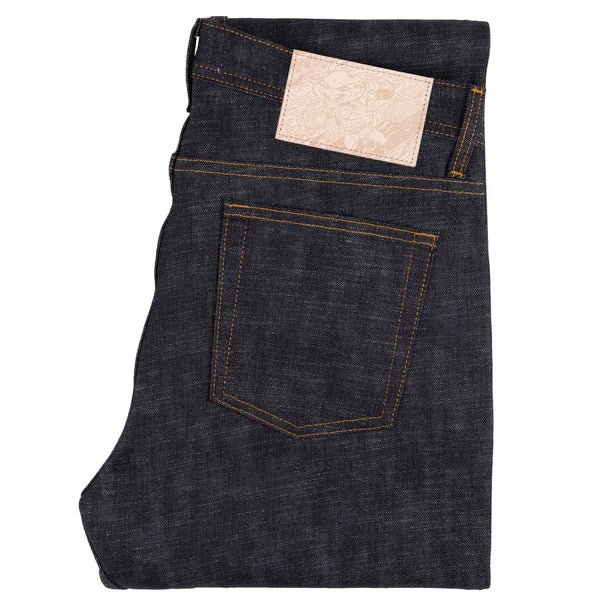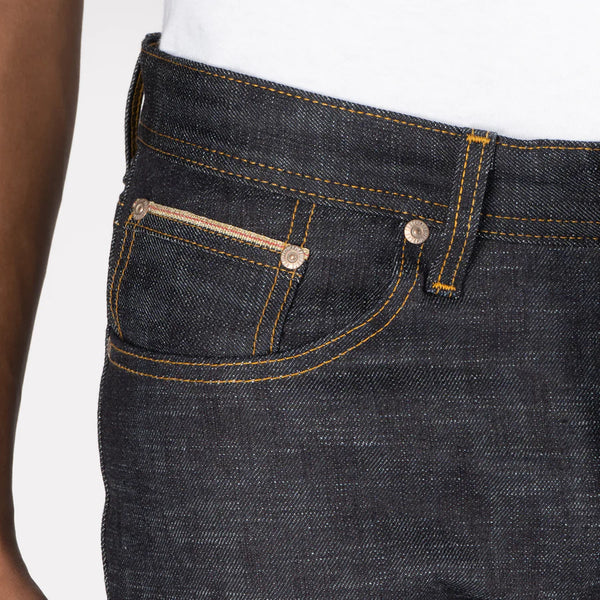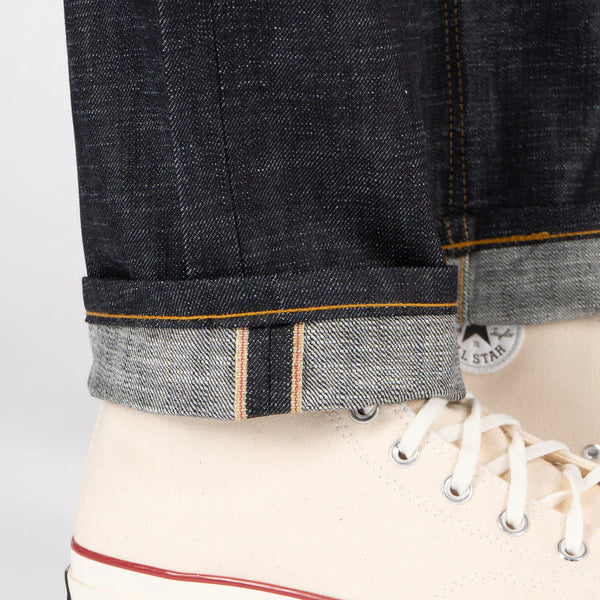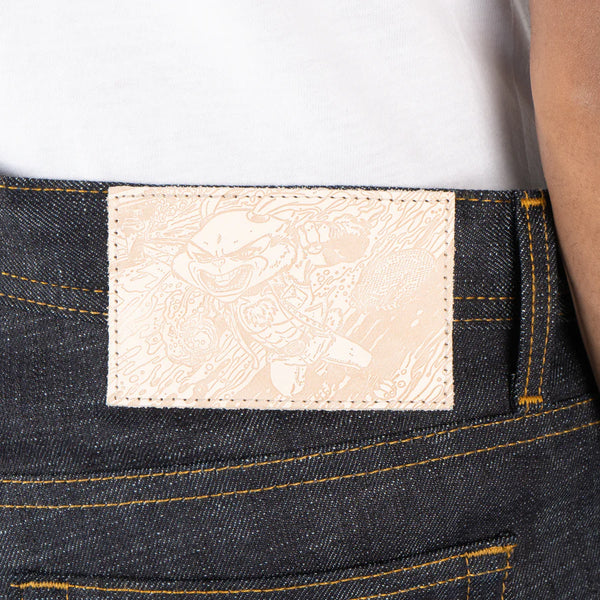 Weird Guy - Chinese New Year - Water Rabbit
The Chinese New Year – Water Rabbit is a 13oz Japanese selvedge denim celebrating the Year of the Rabbit in the Chinese Zodiac. Every year, one of the 12 Chinese Zodiac animals is associated with one of the five elements: wood, fire, earth, water, and metal. Because there are 12 Zodiac animals and 5 elements, each pairing is unique for 60 years. January 22nd, 2023, is the beginning of a Water Rabbit year. The denim is woven on vintage shuttle looms in Okayama, Japan using rope dyed short slub yarns. This gives the denim an uneven surface texture and color tone. With time, the indigo will chip away to produce high-contrast vertical fades. The selvedge ID features the traditional Chinese New Year colors of red and gold. And the 10oz vegetable tanned leather patch displays custom artwork of an anthropomorphic rabbit bursting though water and embossed with gold foil. Cut, sewn, built in Canada with contrast stitching, red pocket bags, and silver metallic buttons and rivets.
The Weird Guy is a standard tapered fit with a medium rise, a comfortable top block, and a taper from knee to hem.
13oz Japanese Selvedge Denim

100% Cotton

Button Fly

Made in Canada

SKU:

101003903
I've found these run true to size, recommend taking your normal size
| | | | | | | | | | | | | |
| --- | --- | --- | --- | --- | --- | --- | --- | --- | --- | --- | --- | --- |
| TAG SIZE | 28 | 29 | 30 | 31 | 32 | 33 | 34 | 36 | 38 | 40 | 42 | 44 |
| WAIST | 30" | 31" | 32" | 33" | 34" | 35" | 36" | 38" | 40" | 42" | 44" | 46" |
| FRONT RISE | 11.25" | 11.5" | 11.5" | 11.75" | 12" | 12.25" | 12.25" | 12.5" | 12.5" | 12.75" | 12.75" | 13" |
| BACK RISE | 14" | 14.25" | 14.5" | 14.5" | 14.75" | 14.75" | 15" | 15.25" | 15.5" | 15.75" | 16" | 16.5" |
| UPPER THIGH | 11" | 11.5" | 11.75" | 12" | 12.25" | 12.25" | 12.5" | 13" | 13.5" | 14.25" | 15" | 15.25" |
| KNEE | 8" | 8.25" | 8.5" | 8.5" | 8.75" | 9" | 9.25" | 9.5" | 10" | 10.5" | 10.75" | 11.25" |
| LEG OPENING | 7" | 7" | 7.25" | 7.25" | 7.5" | 7.5" | 7.75" | 8" | 8.25" | 8.75" | 9" | 9.5" |
| INSEAM | 34" | 34" | 34" | 34" | 34" | 34" | 34" | 34" | 34" | 34" | 34" | 34" |