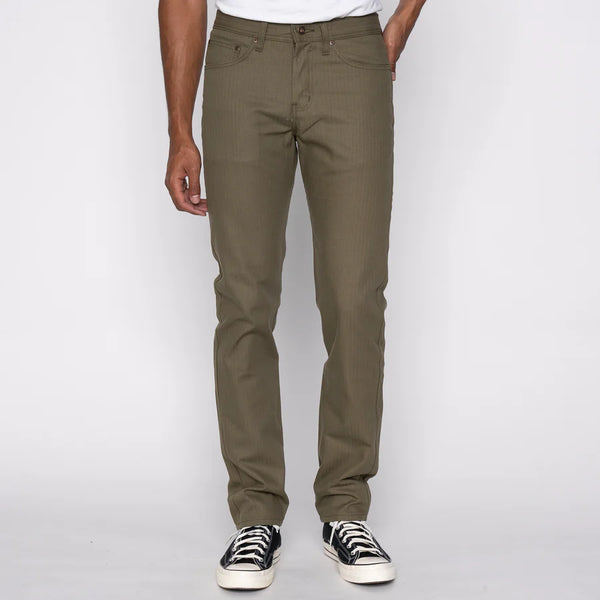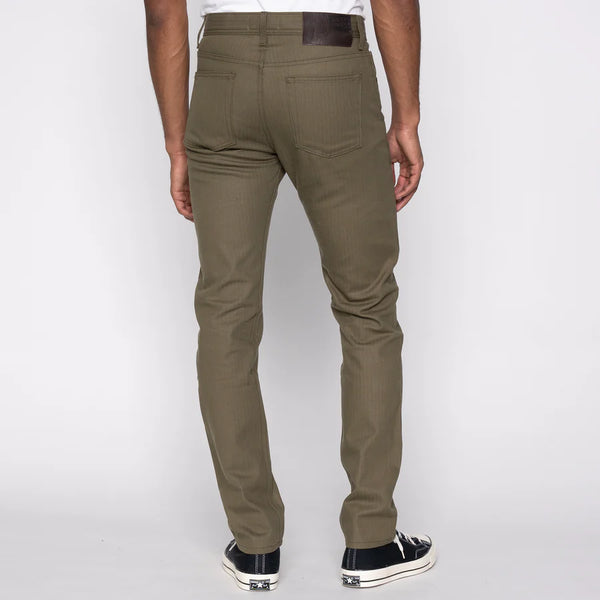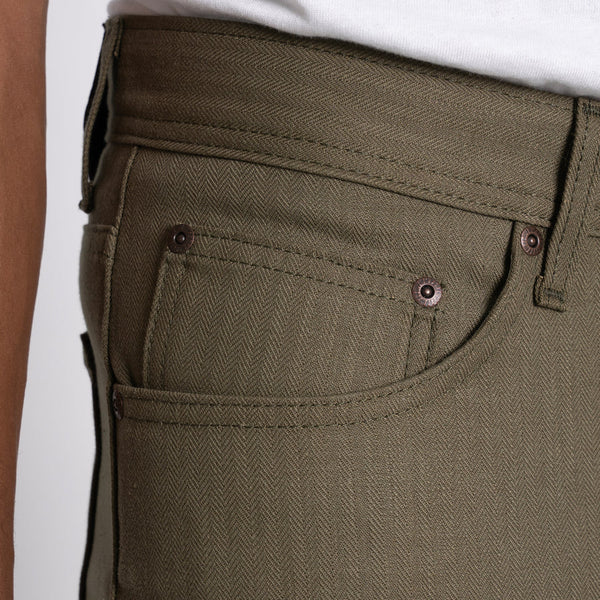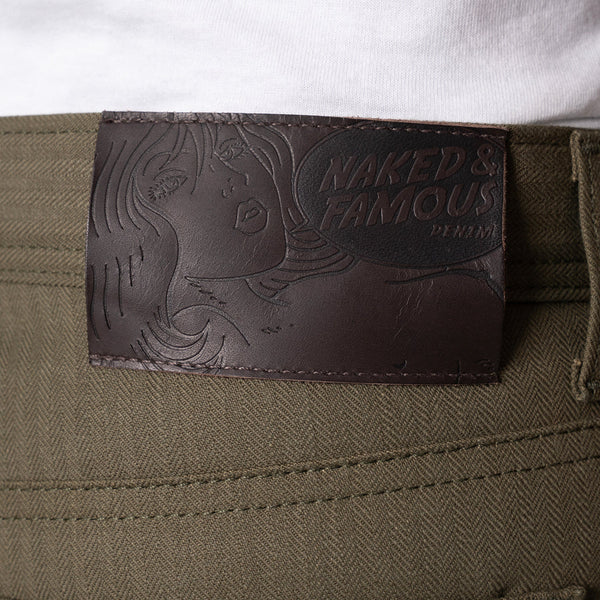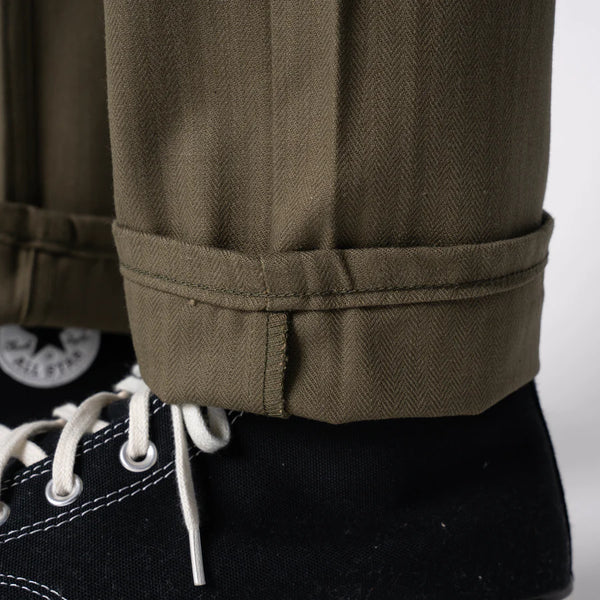 Weird Guy - Army HBT - Olive Drab
The Army HBT - Olive Drab is a 10.2oz Japanese herringbone twill fabric, inspired by military wear. The olive color gives it a rugged and timeless look, perfect for those who appreciate the style and durability of military-inspired clothing. The fabric has a soft hand feel, making it comfortable to wear all day. The tonal thread and dark brown leather patch add a touch of elegance to the overall design, while the antique copper hardware gives it a vintage feel. The fabric is made in Japan, ensuring its quality and durability. Cut, sewn and built with attention to detail in Canada.
The Weird Guy is a standard tapered fit with a medium rise, a comfortable top block, and a taper from knee to hem.

10.2oz Japanese Herringbone Twill Fabric

100% Cotton

Made in Canada

SKU: 10170803
| | | | | | | | | | | | | |
| --- | --- | --- | --- | --- | --- | --- | --- | --- | --- | --- | --- | --- |
| TAG SIZE | 28 | 29 | 30 | 31 | 32 | 33 | 34 | 36 | 38 | 40 | 42 | 44 |
| WAIST | 30" | 31" | 32" | 33" | 34" | 35" | 36" | 38" | 40" | 42" | 44" | 46" |
| FRONT RISE | 11" | 11" | 11.25" | 11.25" | 11.5" | 11.75" | 12" | 12.25" | 12.5" | 12.75" | 13" | 13.25" |
| BACK RISE | 14.25" | 14.25" | 14.25" | 14.5" | 14.5" | 14.75" | 15" | 15" | 15.25" | 15.25" | 15.5" | 15.5" |
| UPPER THIGH | 11.5" | 11.75" | 12" | 12.25" | 12.5" | 12.75" | 13" | 13.5" | 14" | 14.5" | 15" | 15.5" |
| KNEE | 8" | 8.25" | 8.5" | 8.75" | 9" | 9" | 9.25" | 9.5" | 10" | 10.25" | 10.75" | 11.25" |
| LEG OPENING | 6.75" | 6.75" | 7" | 7" | 7.25" | 7.5" | 7.75" | 8" | 8.25" | 8.75" | 9.25" | 9.75" |
| INSEAM | 35" | 35" | 35" | 35" | 35" | 35" | 35" | 35" | 35" | 35" | 35" | 35" |