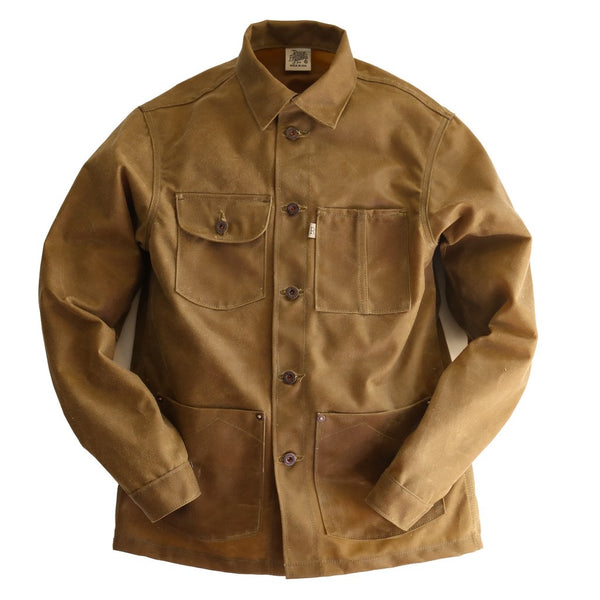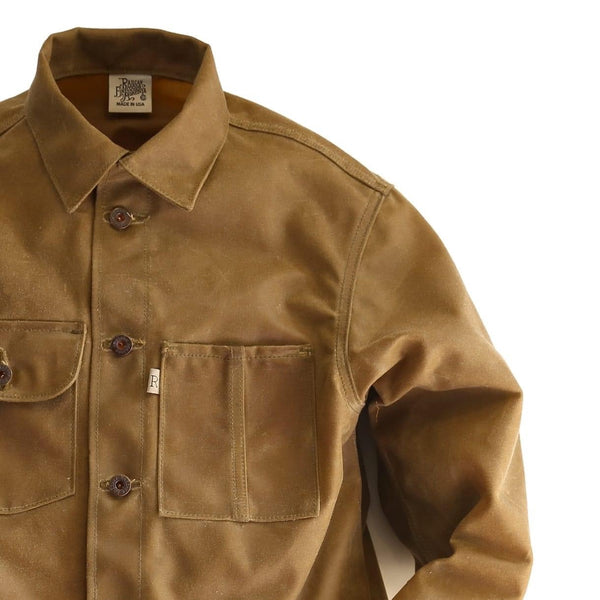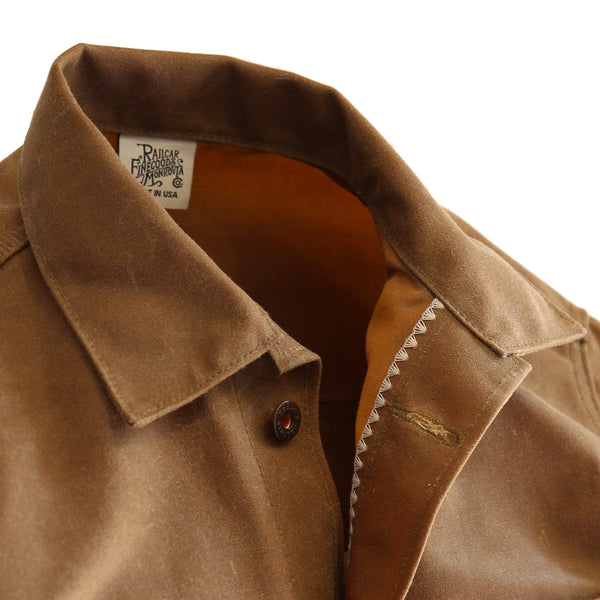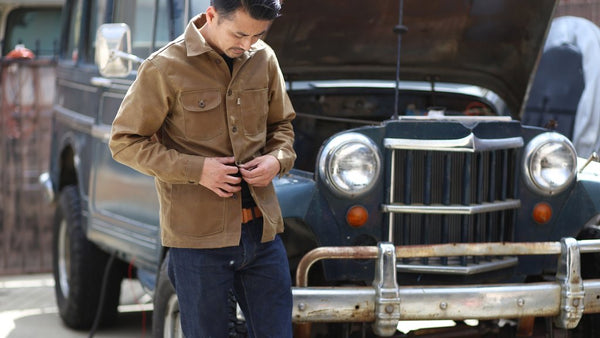 WAXED DUCK CHORE COAT 17oz
17 ounce British 100% Cotton Duck Canvas
Flat felled construction
Railcar, made in USA, branded donut buttons and washer burr riveting
Interior shell edge stitching detailing
Minimalist branding
Made in-house in the Railcar workshop for the highest quality in El Monte, California on a collection of highly tuned specialized denim equipment.

The Railcar Chore Coat now available in this British 17 ounce wax canvas. Railcar combined the worlds best materials and Railcar's in-house high quality manufacturing to make something that will last the test of time. They're trimmed with American woven labels, thread and hardware. The coat features a classic Americana style with Railcar's signature modern fit and finish. Flat felled seam construction for durability and shell edge interior stitching complete the details.
Fits true to size. 


| | | | | |
| --- | --- | --- | --- | --- |
| Size | Chest | Length | Shoulder | Arm |
| XS | 19.5 | 23.5 | 16.5 | 22 |
| S | 20 | 26 | 16.5 | 25.5 |
| M | 21.25 | 27 | 18.5 | 26 |
| L | 22.5 | 28 | 19.5 | 26 |
| XL | 24 | 28 | 19.5 | 27 |