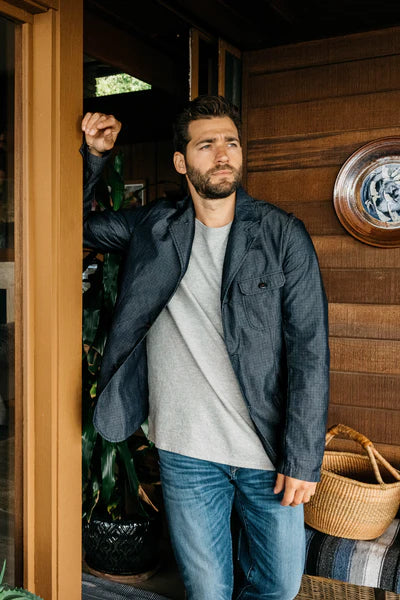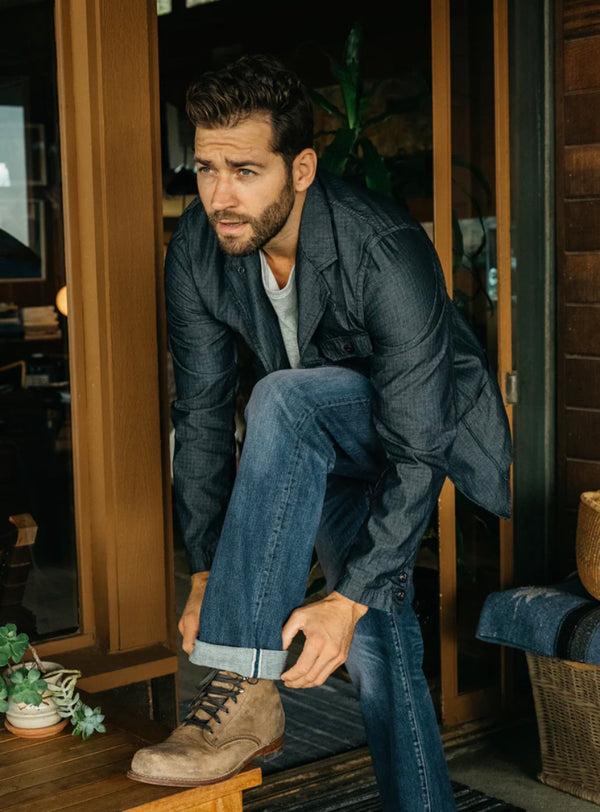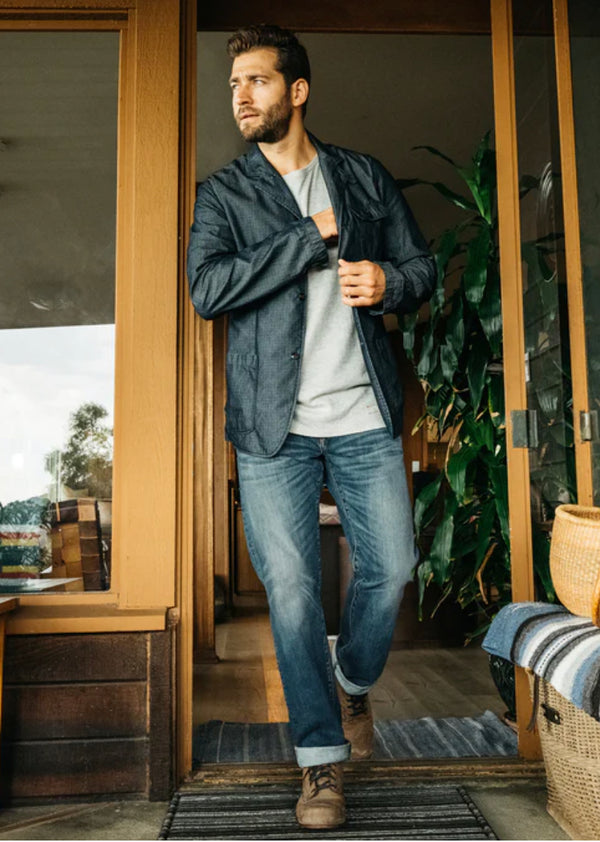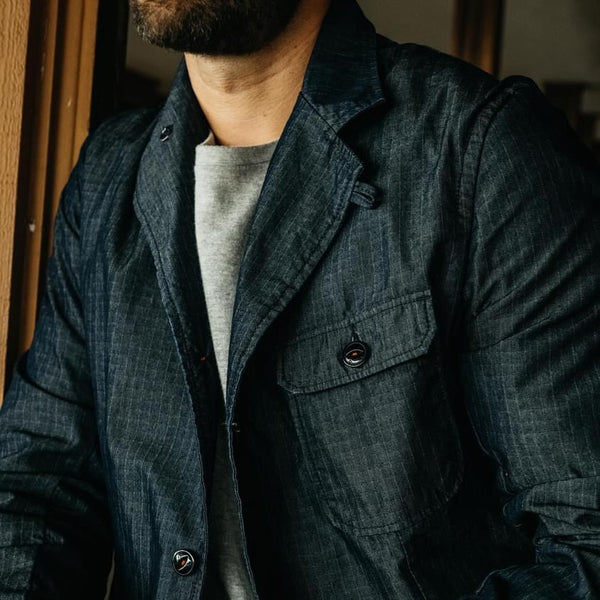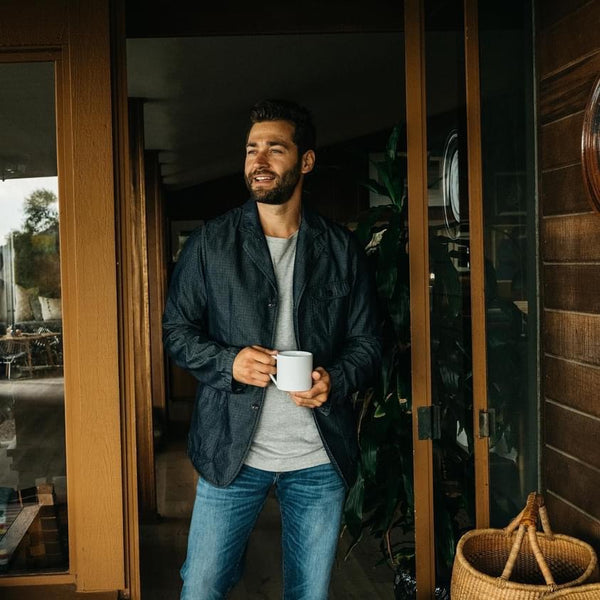 The Screw Blazer Rip Stop Jacket
Dressed up and ready to work. The Screw Blazer is a more refined approach to Kato's vintage military inspired clothing. 
Military and hunting jacket details influenced some of the key features of this rugged blazer. Double chainstitch construction gives this jacket the same durability as your favorite pair of jeans. The shoulder and upper back are lined for a more comfortable feel. Finished with vintage style Cats Eye buttons.
This jacket features a removable military style 4th button which you can use to button your jacket lapel up all the way and create a wind blocking collar, perfect for heading out of the office on a motorcycle for a night on the town.
Extremely versatile piece. Ripstop fabric is used in military fatigues and is widely known for being one of the most durable cotton fabrics available. From the office to the rugged outdoors and everywhere in between, this jacket is up for anything.
• 65% NYLON 35% COTTON
• Indigo Rip Stop fabric
• Made In USA
Screw Jacket
| | | | | | |
| --- | --- | --- | --- | --- | --- |
| Size | S | M | L | XL | XXL |
| Chest | 41 1/2" | 43 1/2" | 46" | 48 1/2" | 52 1/2" |
| Shoulders | 18" | 18 1/2" | 19 1/8" | 19 3/4" | 20 3/4" |
| Front Length | 29 1/8" | 29 3/4" | 30 3/8" | 31" | 31 5/8" |
| Sleeve Length | 25 7/8" | 26 1/2" | 27 1/8" | 27 3/4" | 28 3/8 |