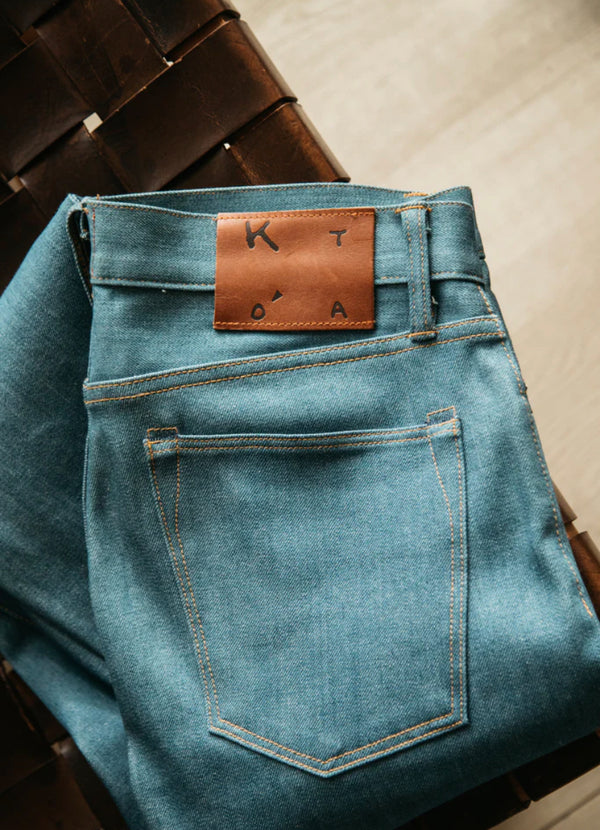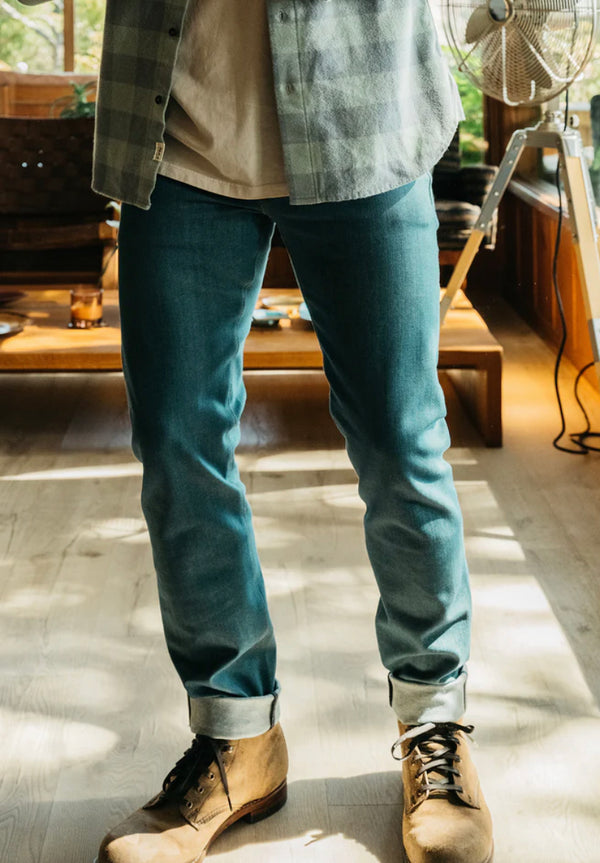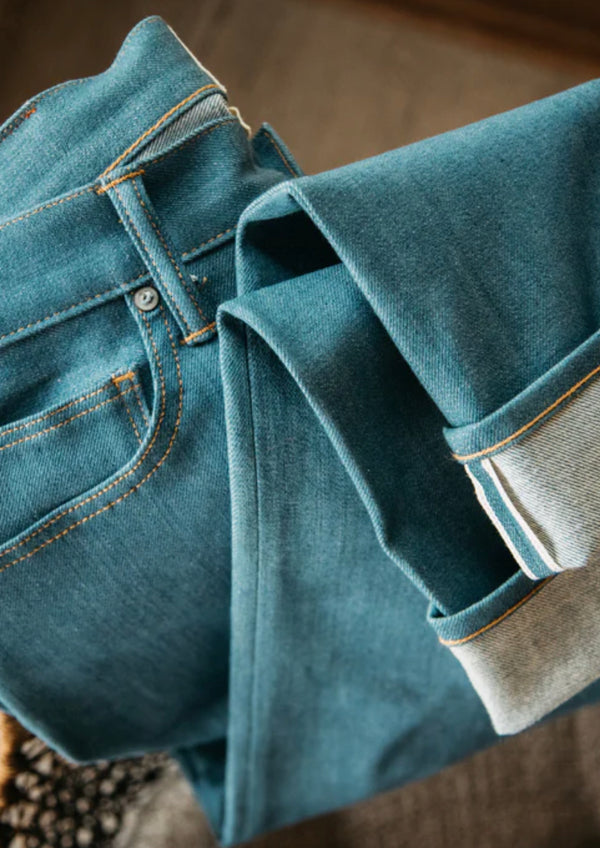 The Pen Slim - Old Blue Raw 10.5oz
Kato's Premium Japanese 4-Way Stretch Selvedge denim story starts in Japan where the fabric is developed at one of the oldest denim mills. They blend a unique 4 way stretch material with selvedge denim to create a specific amount of stretch and comfort you wouldn't typically get with selvedge jeans. This 360 degree of stretch gives the wearer comfort from every angle no matter what they are doing.
This denim is Indigo dyed to a light and vibrant blue. This color combined with the lightweight makes for the ideal summer selvedge. The denim features a faded red selvedge ID.
• Slim fit
• 96% COTTON 4% POLYURETHANE
• Made in USA
• 4-Way stretch selvedge denim
• Model is 6'1" and wearing a size 32.
The Pen
My experience owning several pairs of Pen Slim is they run true to size. 
Sizing is US standard. If you're unsure about a size to choose, you'd go with your go-to size. Please keep in mind that since raw jeans stretch out over time, the best first fit would be tight.
The Pen is their slim fit model. Sizes vary between brands. Please measure the waistband of your favorite pants and compare with our actual measurements below. Please allow a tolerance of +/- .5 inches. Raw jeans and heavier styles feel tighter. Raw jeans will reduce roughly 3 - 5% throughout the jean after the first wash and dry.
| | | | | | | | | | | |
| --- | --- | --- | --- | --- | --- | --- | --- | --- | --- | --- |
| Size | 28 | 29 | 30 | 31 | 32 | 33 | 34 | 36 | 38 | 40 |
| Waistband | 30" | 31" | 32" | 33" | 34" | 35" | 36" | 38" | 40" | 42" |
| Front rise | 9" | 9 1/4" | 9 1/2" | 9 3/4" | 10" | 10 1/4" | 10 1/2" | 11" | 11 1/2" | 12" |
| Thigh | 21 1/2" | 22" | 22 1/2" | 23" | 23 1/2" | 24" | 24 1/2" | 25 5/8" | 26 3/4" | 27 7/8" |
| Knee | 15 1/4" | 15 1/2" | 15 3/4" | 16" | 16 1/4" | 16 1/2" | 16 3/4" | 17 1/4" | 17 3/4" | 18 1/4" |
| Leg Opening | 13" | 13 1/4" | 13 1/2" | 13 3/4" | 14" | 14 1/4" | 14 1/2" | 15" | 15 1/2" | 16" |
| Inseam | 34" | 34" | 34" | 34" | 34" | 34" | 34" | 34" | 34" | 34" |