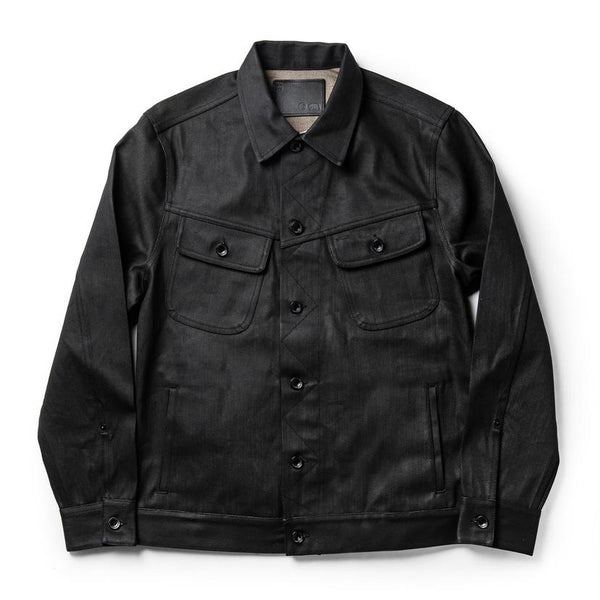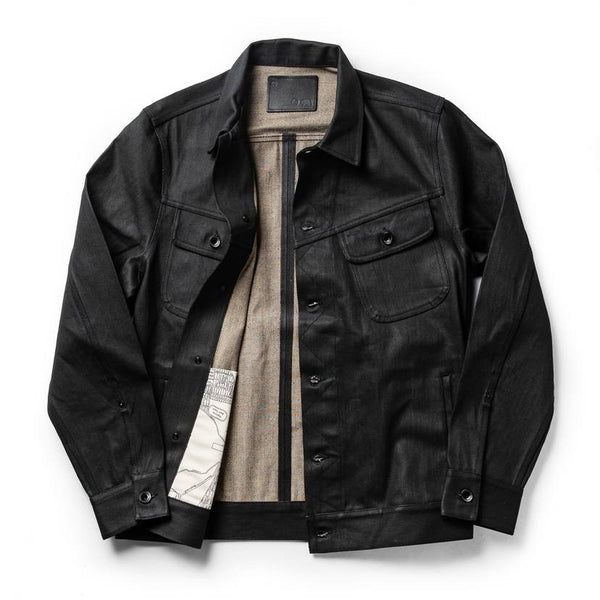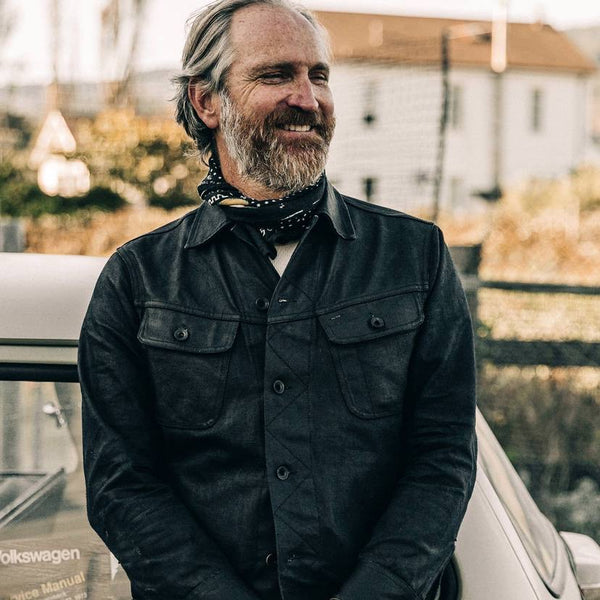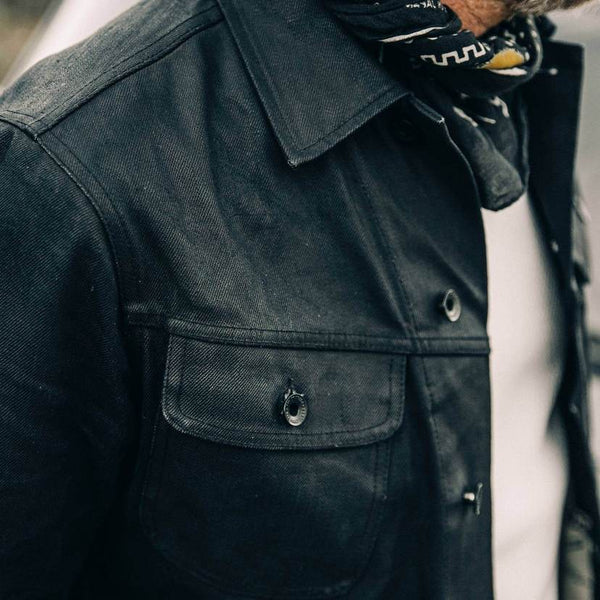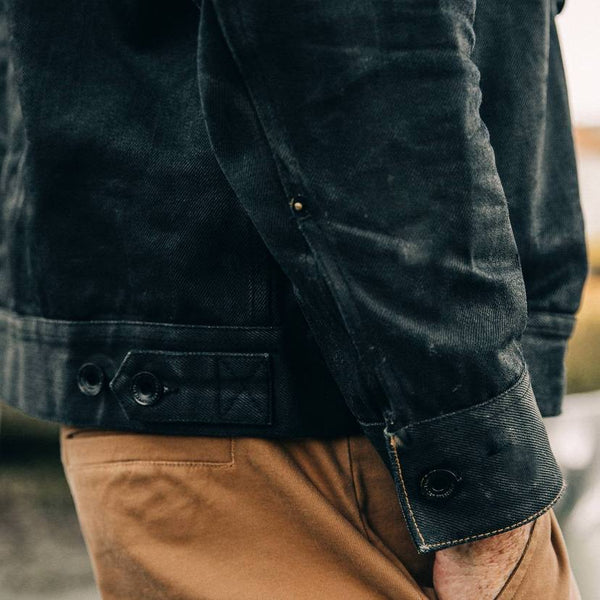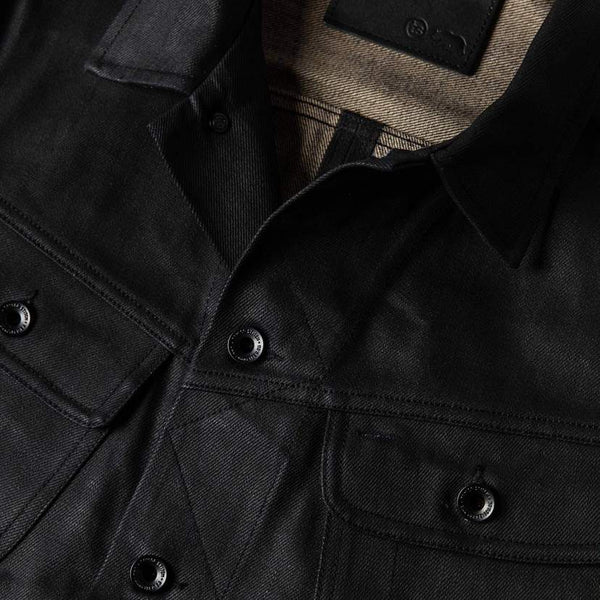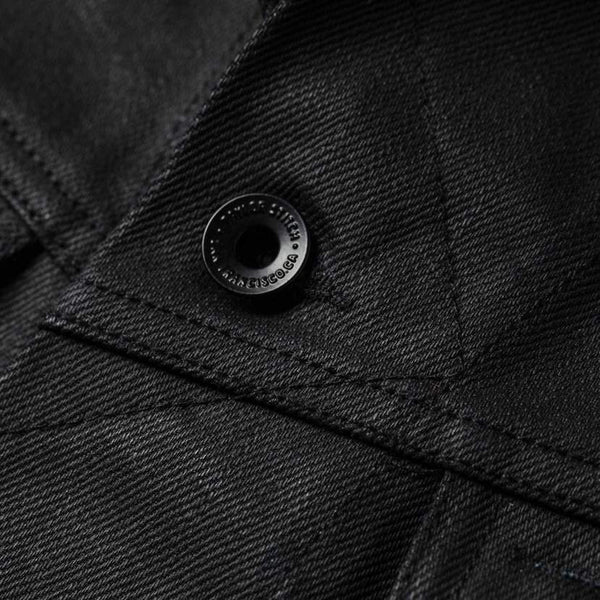 The Long Haul Jacket in Black Over-dye Selvage
Regular price
$168.00
Sale price
$228.00
This 13-oz selvage denim is made with 100% organic cotton—better for the environment, better for our collective conscience. Thanks to a special dyeing process, its break-in period will produce some incredible fades: it'll start off black, fade to a rich indigo, and—with enough time—its natural-colored warp yarns will emerge. Custom YKK hardware, SF map print pocketing, and our signature leather patch round out this absolutely exceptional denim jacket.
13-oz. 100% Organic Cotton selvage black coated denim.
Top layer black coated denim, with indigo weft and natural warp denim beneath.
Denim fades from black to indigo to natural.
5-oz. 100% Organic Cotton pocketing.
Cuffs, front and back panels with selvage detailing.
Two rounded patch pockets. Left pocket with pen slot.
Front welt hand-warmer pockets.
Two interior pockets at waist level.
Zigzag reinforcement stitching on collar and front placket.
Custom black YKK doughnut buttons and rivets.
Interior heavy weight leather patch.
Soak cold, mild detergent, hang dry only.
| SIZE | CHEST | SHOULDER | SLEEVE | LENGTH |
| --- | --- | --- | --- | --- |
| 36 – XS | 40 | 17⅛ | 33 | 25¼ |
| 38 – S | 42 | 17⅞ | 33¾ | 26 |
| 40 – M | 44 | 18⅝ | 34½ | 26¾ |
| 42 – L | 46 | 19⅜ | 35½ | 27½ |
| 44 – XL | 48 | 20⅛ | 36½ | 28¼ |
| 46 – XXL | 50 | 20⅞ | 37 | 29 |