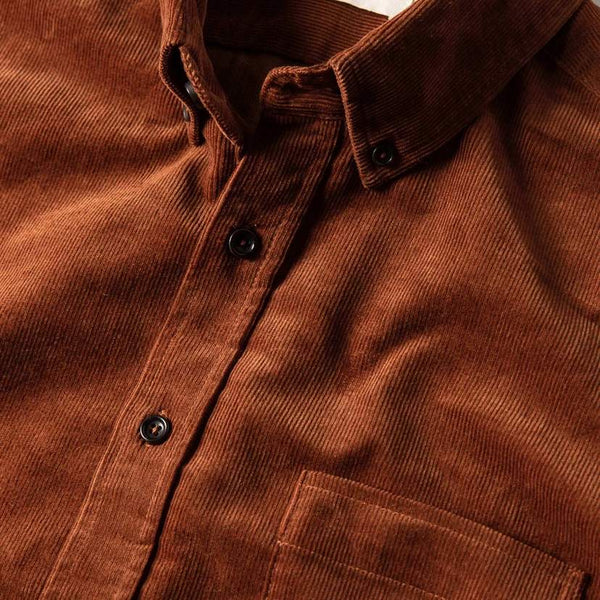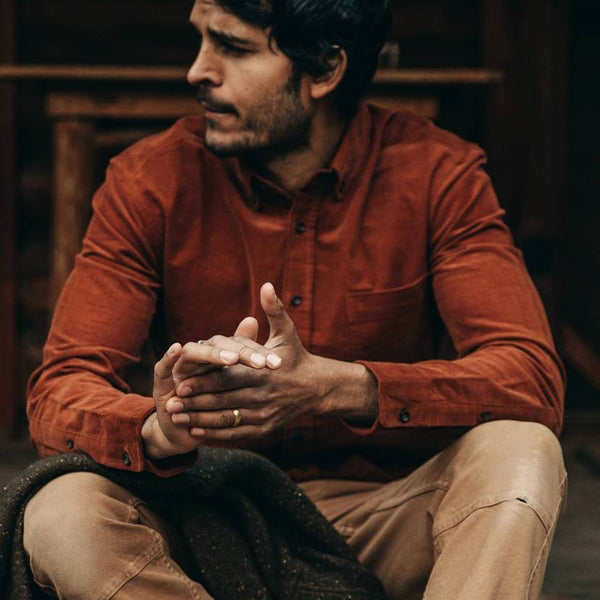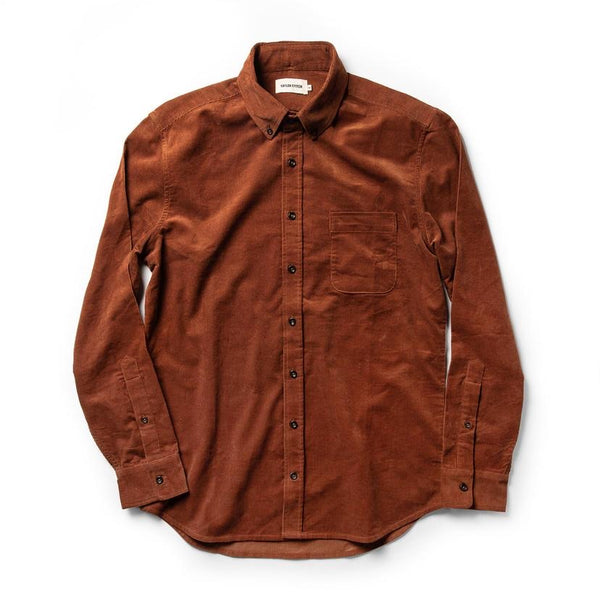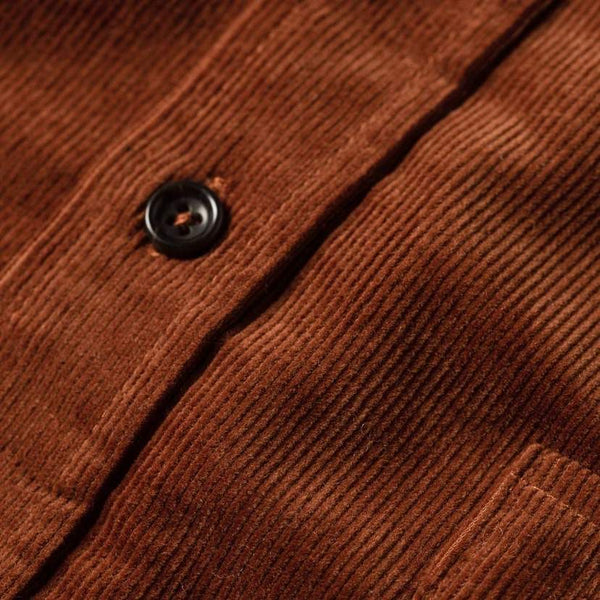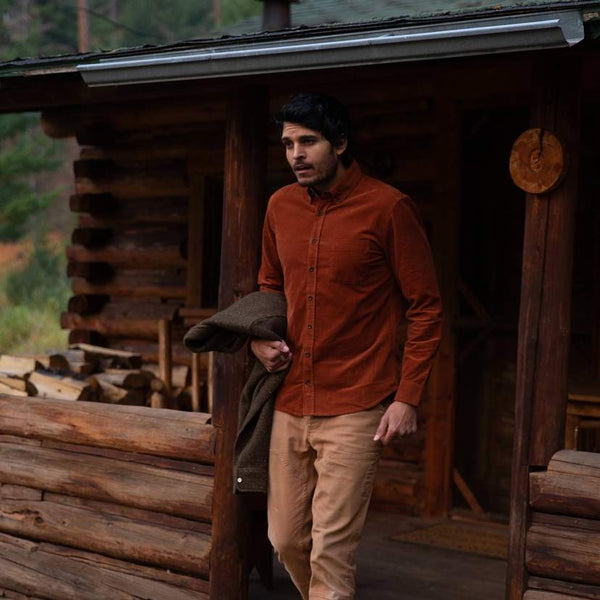 Signature button down.  A tailored cut and some classic good looks ensure it won't stick out like a sore thumb when those business/casual lines get blurry, and meticulous construction means it won't end up falling apart in six months (or, for that matter, six years). This handsome corduroy finish is the perfect addition to any autumn ensemble.
6-oz. 100% organic cotton.
Mirco cord.
Our signature Jack collar.
Double-needle construction throughout.
Dark horn buttons.
Double stitched buttons & buttonholes.
Tailored fit & high armhole.
Shorter tail length to be worn untucked.
No pleats for easy ironing & clean lines.
True to size. Buy your normal TS size.
Wash cold and tumble dry low.