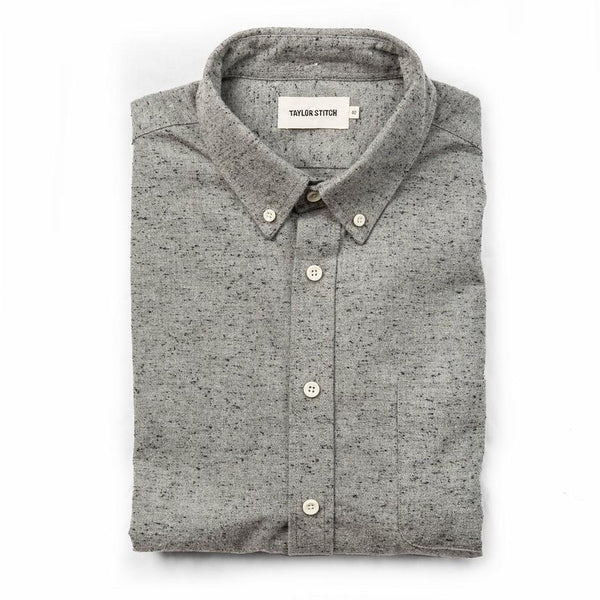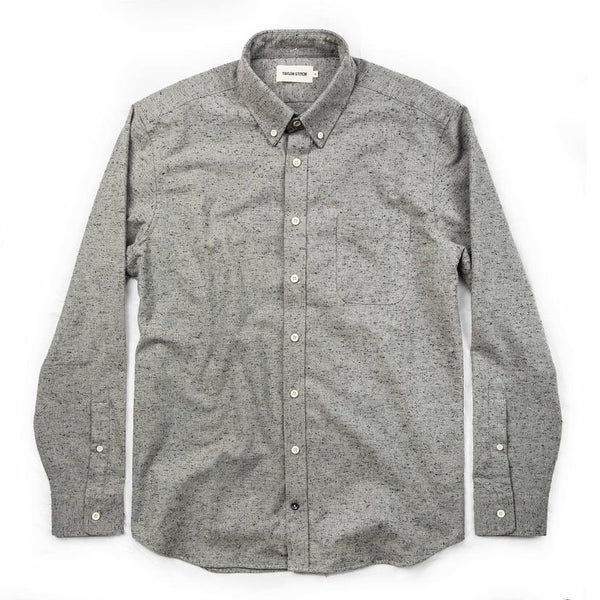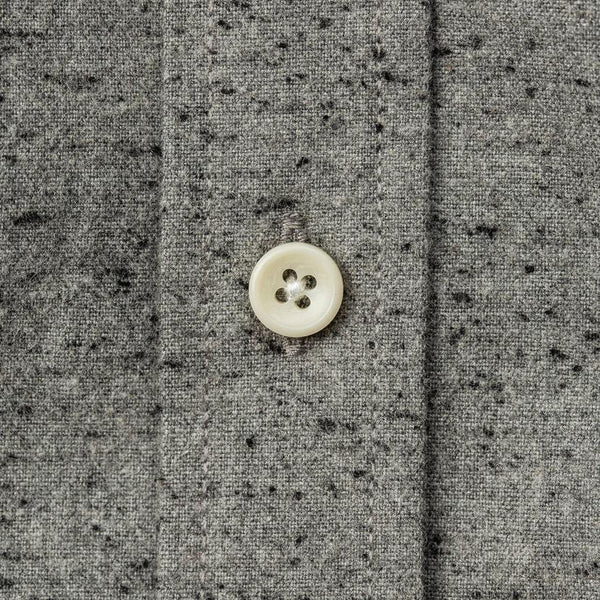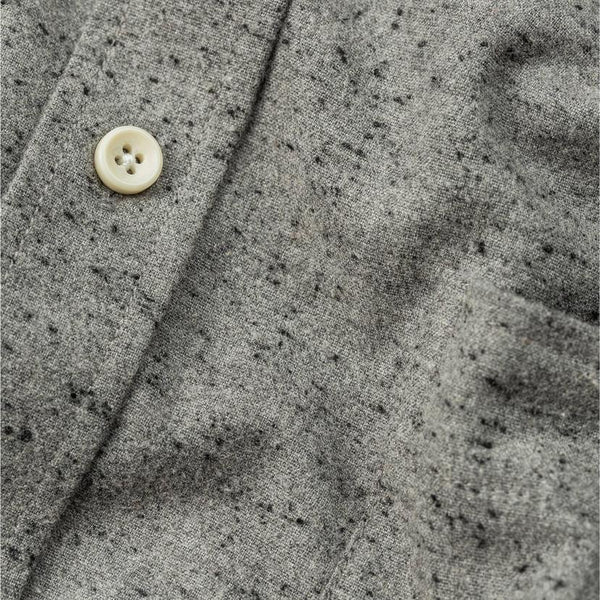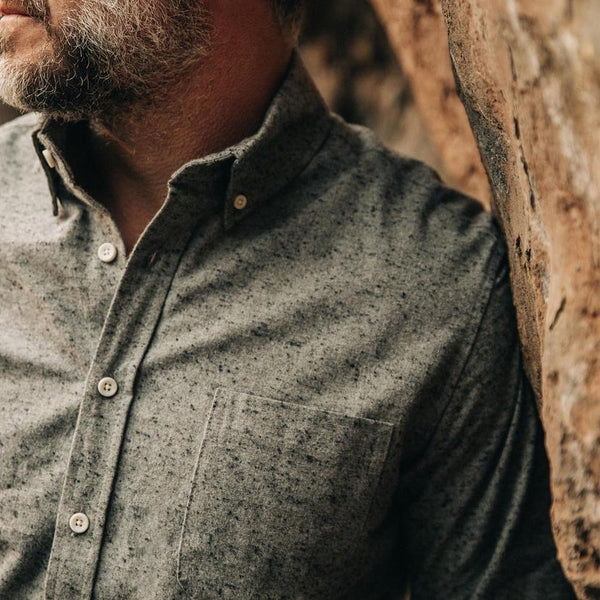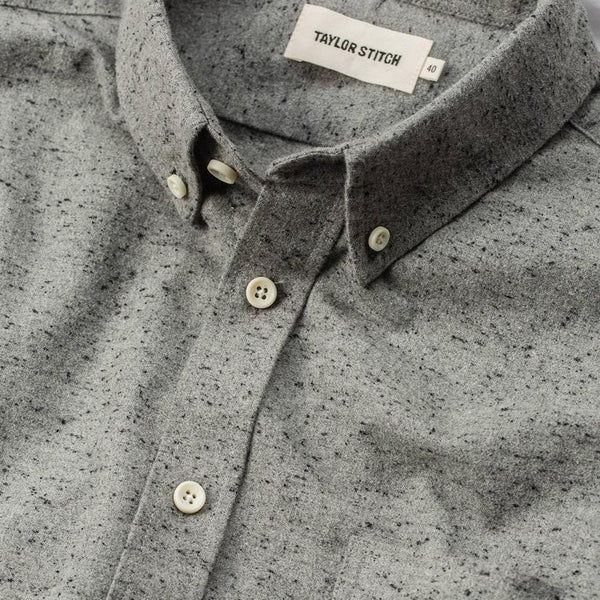 The Jack in Charcoal Donegal
This signature button down is comfortable, classic, and constructed for years of use, and this new edition adds some extra oomph to the recipe with its gorgeous donegal look and neppy texture. Formal, informal, indoors, outdoors—The Jack excels at just about everything.
7-oz. 100% Organic cotton.
Amazing nep colored texture.
Our signature Jack collar.
Double needle construction throughout.
Dark Horn buttons.
Double stitched buttons & button holes.
Tailored fit & high armhole.
Shorter tail length to be worn untucked.
No pleats for easy ironing & clean lines.
True to size. Buy your normal TS size.
Wash cold and tumble dry low.


| SIZE | CHEST | NECK | SLEEVE | LENGTH |
| --- | --- | --- | --- | --- |
| 36 – XS | 40 | 15 | 34⅜ | 28⅞ |
| 38 – S | 42 | 15½ | 35⅛ | 29⅝ |
| 40 – M | 44 | 16 | 35⅞ | 30⅜ |
| 42 – L | 46 | 16½ | 36⅝ | 31⅛ |
| 44 – XL | 48 | 17 | 37⅜ | 31⅞ |
| 46 – XXL | 50 | 17½ | 38 | 32⅝ |