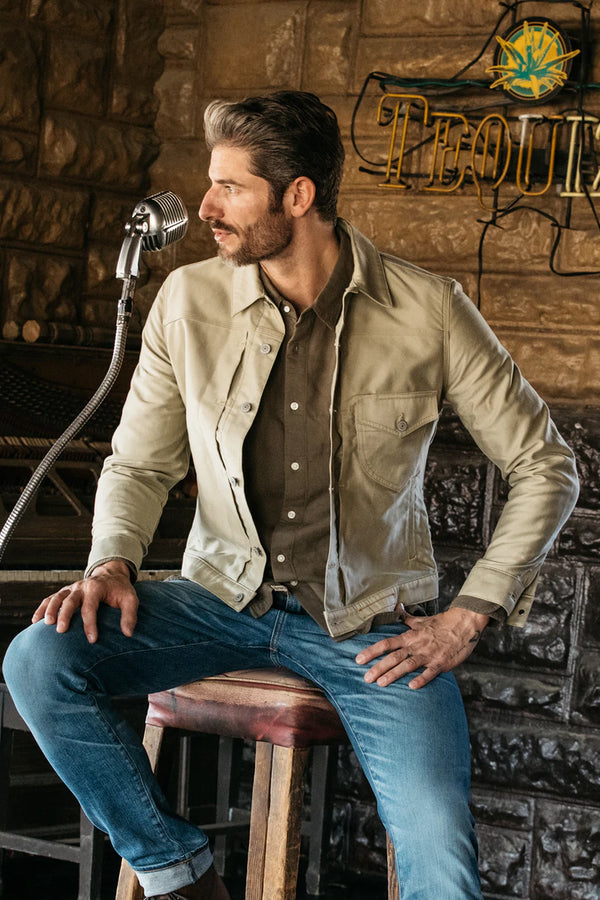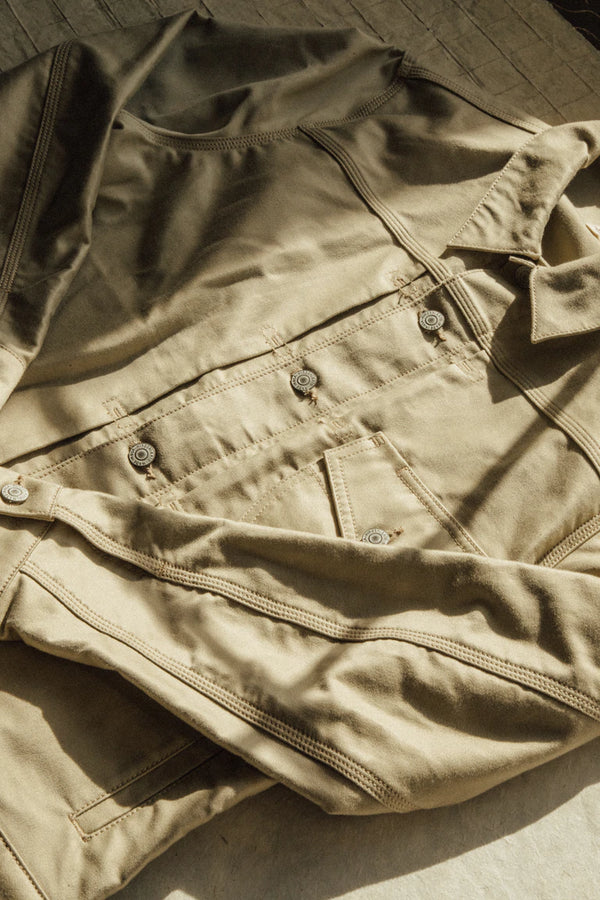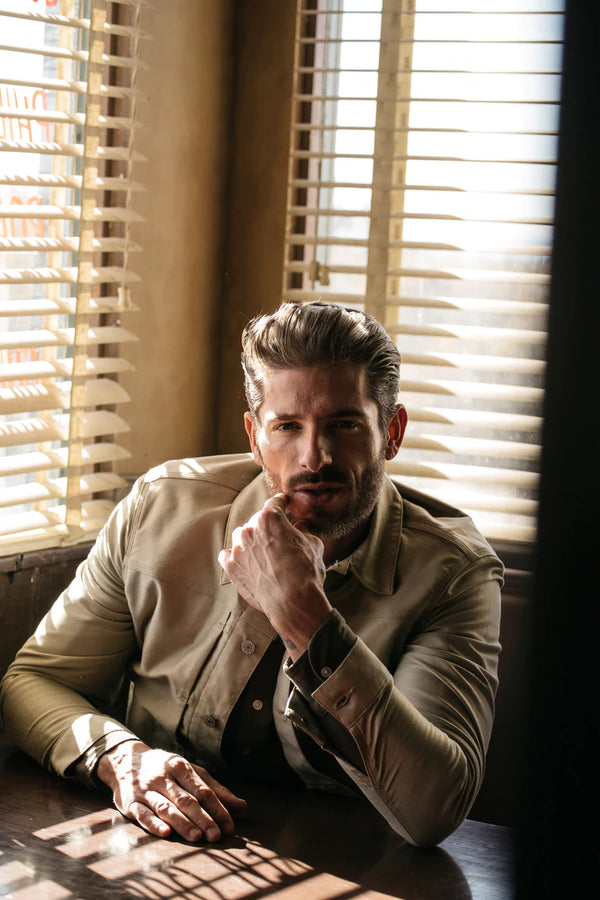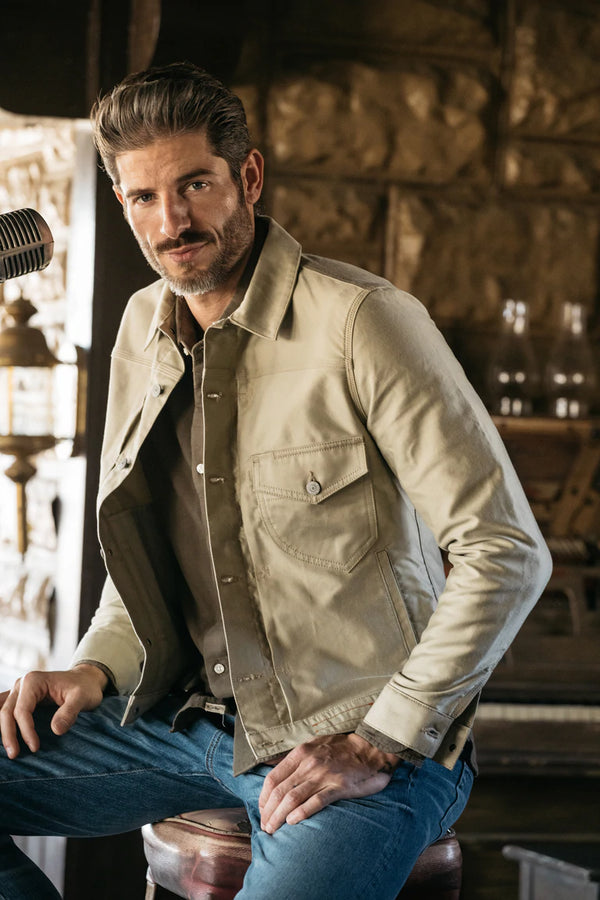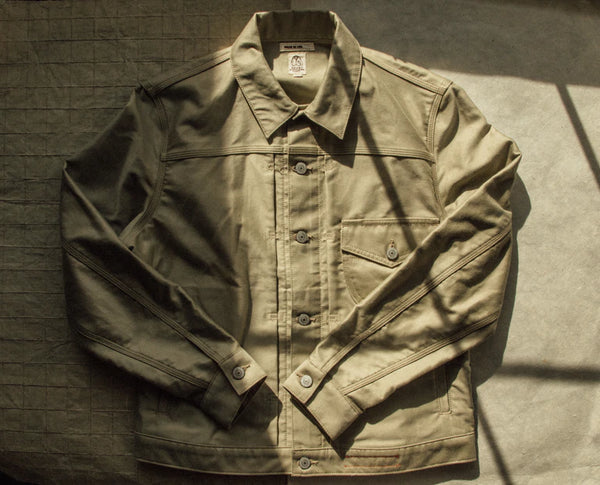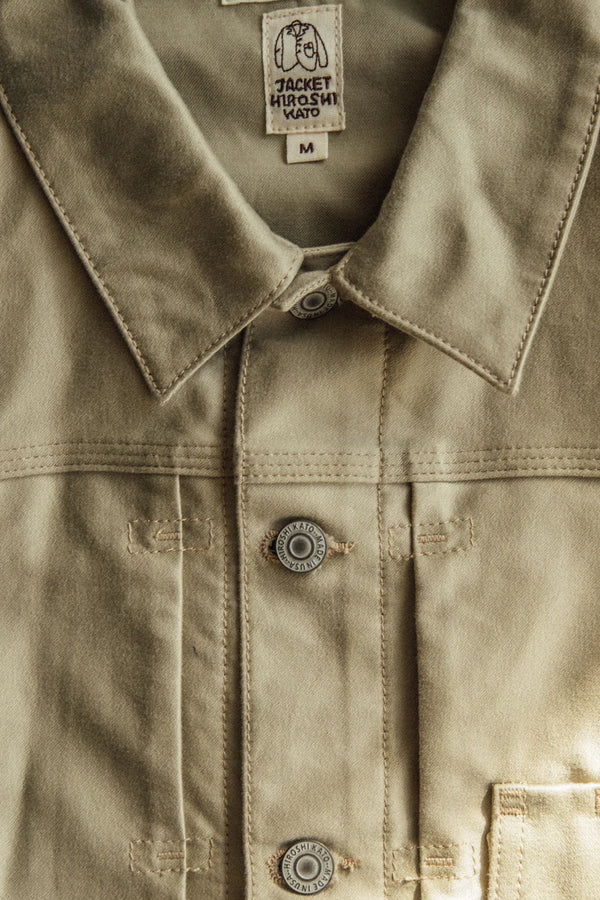 "THE BLADE" MOLESKIN JACKET - BEIGE
Moleskin has its earliest origins in medieval Europe, where the fabric was first made to be used by farmers and hunters who needed clothing that was comfortable, warm, durable, and wind resistant. Moleskin has been used periodically ever since, most notably in the French Army jackets of the 40's and 50's, and in shirts and jackets in the 70's. Moleskin is a fabric that is rarely seen today and is not widely available.  We wanted to bring back this fabric which is highly sought after by vintage collectors. We were not satisfied by merely reproducing this vintage material, so in true Kato form, we made a few subtle adjustments to further improve durability, comfort, and finish. The thread count and density of the fabric was increased to improve durability. This higher tension also gives the finish of the Moleskin a deeper luster that will enhance the unique aging qualities of this jacket. This is a piece we have taken from the past to the present and made to last long into the future.
Bold and ready to be worn, the Blade denim jacket is inspired by your traditional denim jacket silhouette (Our inspiration were the 1930's era denim jackets) with our added twist of comfort. The Blade is a timeless piece that will pair great with our Axe Chino or selvedge denim jeans.
100% COTTON
Made in USA
Model is 6'2" and wearing a size M.
| | | | | | |
| --- | --- | --- | --- | --- | --- |
| Size | S | M | L | XL | XXL |
| Chest | 40 3/4" | 42 3/4" | 45 1/4" | 47 3/4" | 51 3/4" |
| Shoulders | 18 1/4" | 18 3/4" | 19 3/8" | 20" | 21" |
| Body Length | 25 1/8" | 25 3/4" | 26 3/8" | 27" | 27 5/8" |
| Sleeve Length | 25 1/8" | 25 3/4" | 26 3/8" | 27" | 27 3/8" |