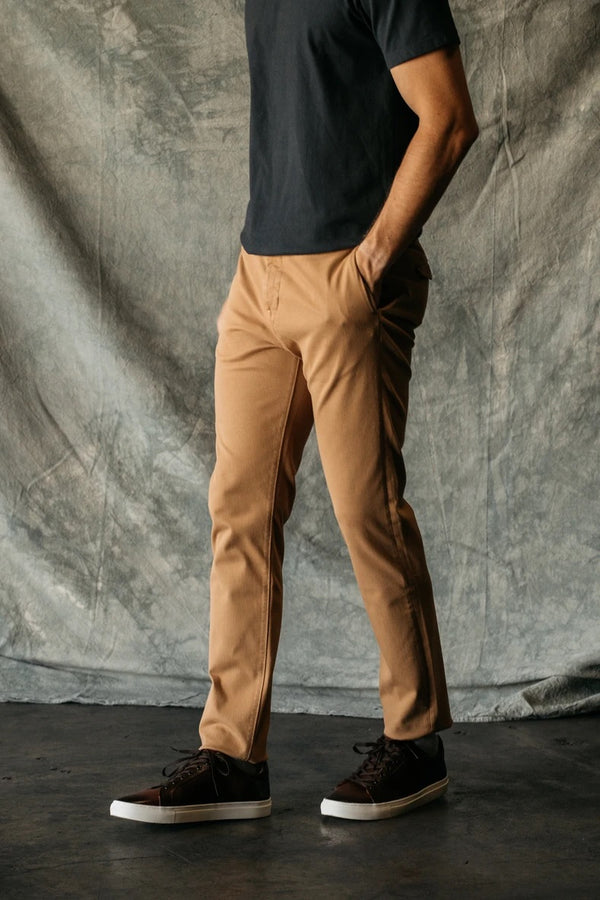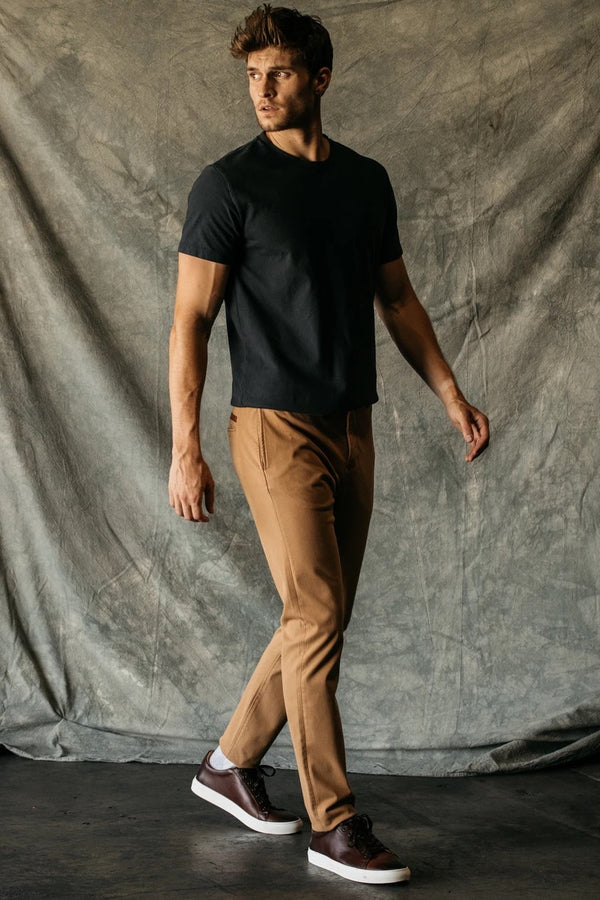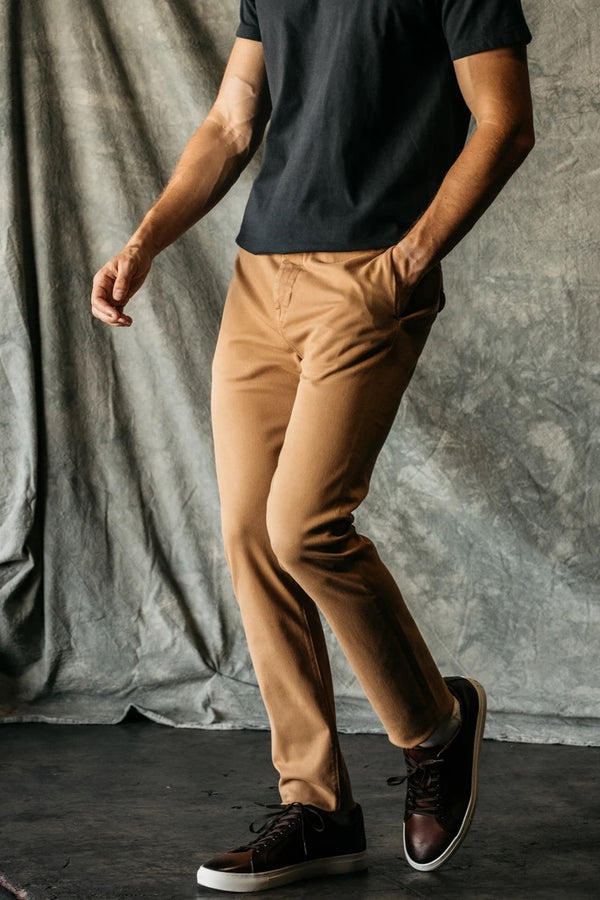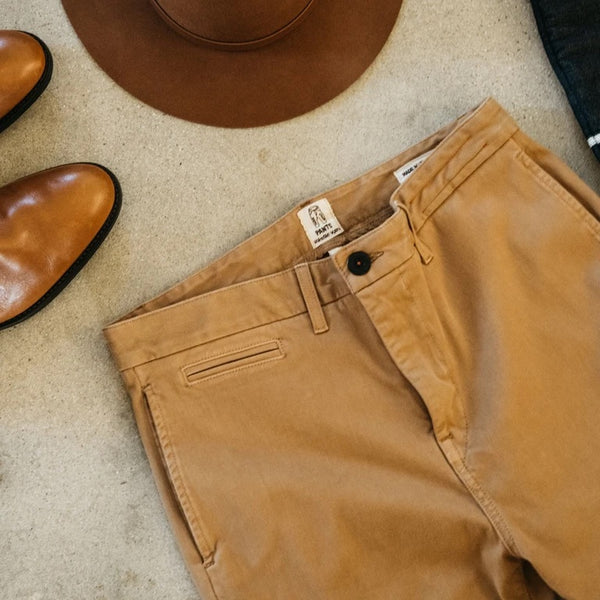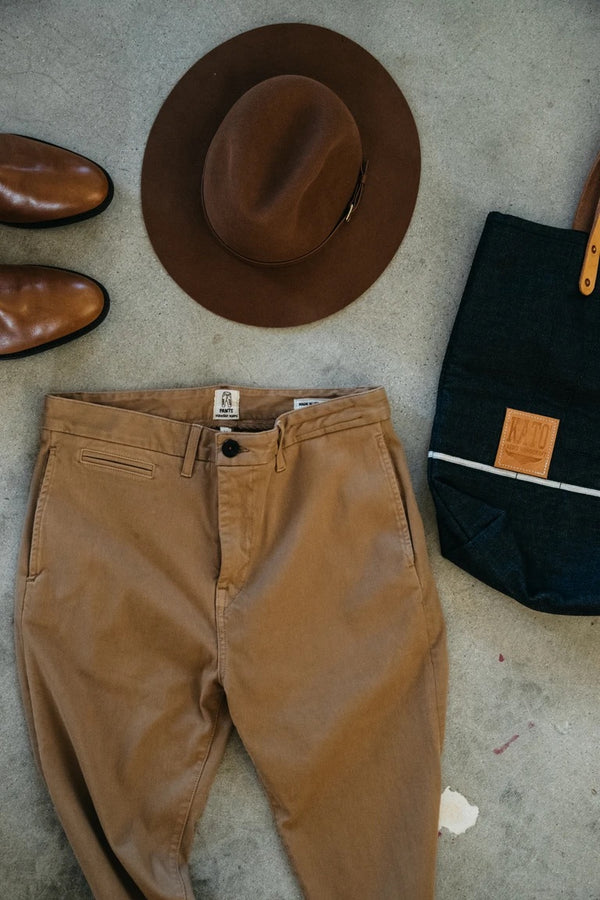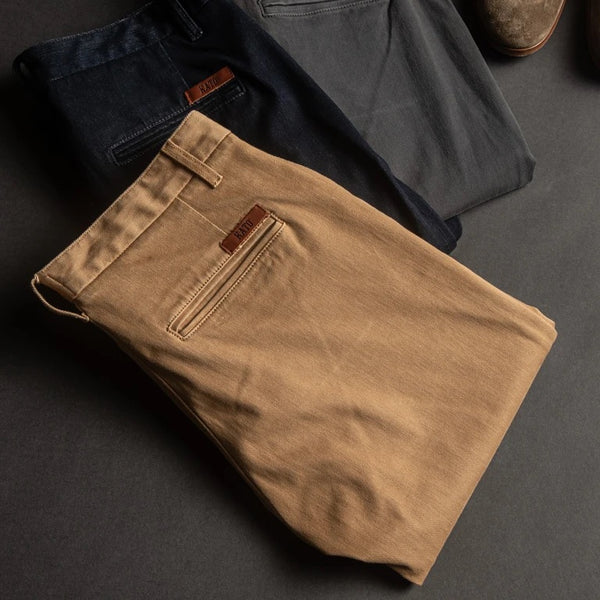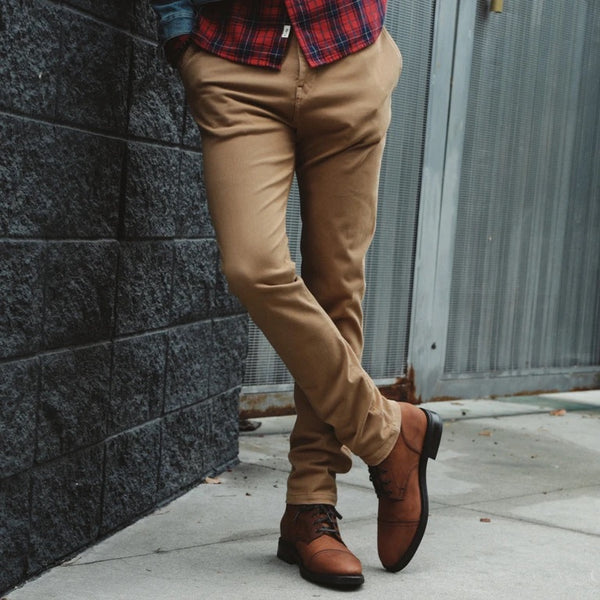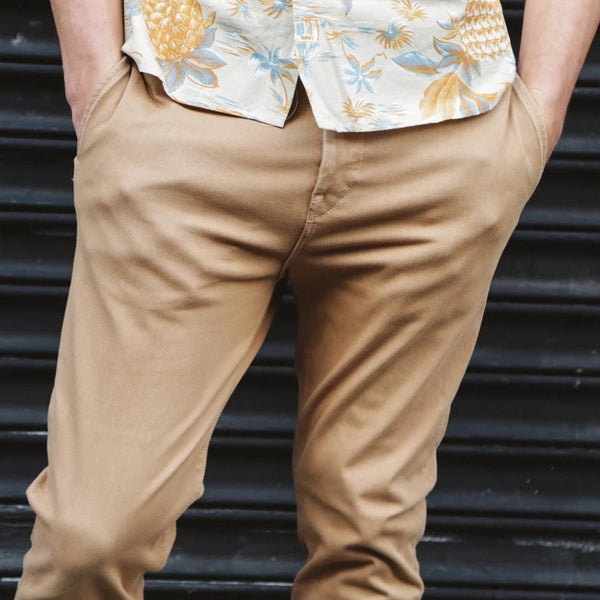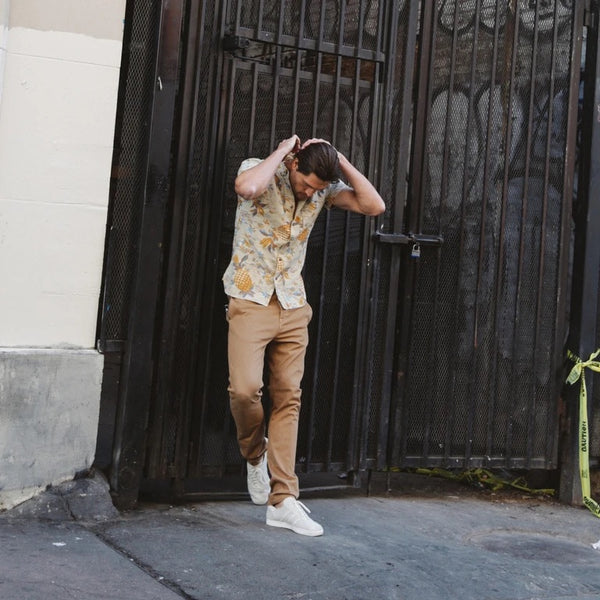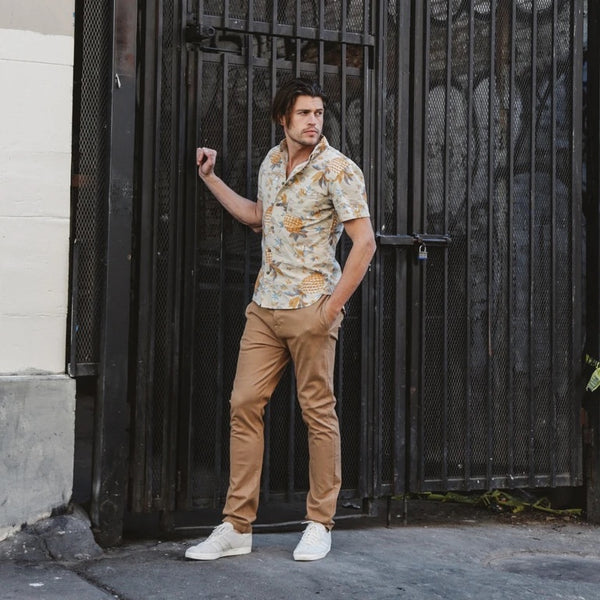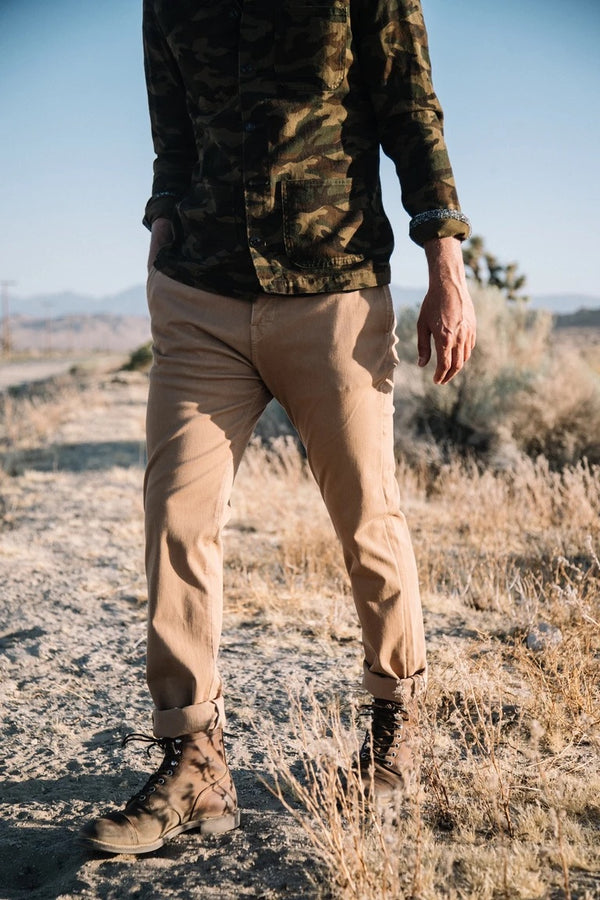 "THE AXE" SLIM DENIT PANT - KHAKI
Slim Fit - French Terry Chino
71% COTTON / 21% POLYESTER / 8% POLYURETHANE
4-Way stretch
Made in USA
Model is 6'2" and wearing a size 32.
When you're lounging at home, you want to be comfortable, feel good and hit that cozy spot. Introducing KATO's Denit® - combining the love for your favorite sweats with a durable and comfortable stretch fabric. The look of Denit® was inspired by the handsome washes of our selvedge denim.but don't let appearances fool you here, on certain styles we've replaced five pocket design - enough for a long plane ride or evening at home but it's fabric allows you to blend these bottoms seamlessly for day to day chores.
| | | | | | | | | | |
| --- | --- | --- | --- | --- | --- | --- | --- | --- | --- |
| Size | 28 | 29 | 30 | 31 | 32 | 33 | 34 | 36 | 38 |
| Waistband | 30 1/2" | 31 1/2" | 32 1/2" | 33 1/2" | 34 1/2" | 35 1/2" | 36 1/2" | 38 1/2" | 40 1/2" |
| Front rise | 11" | 11 1/4" | 11 1/2" | 11 3/4" | 12" | 12 1/4" | 12 1/2" | 13" | 13 1/2" |
| Thigh | 21 3/4" | 22 1/4" | 22 3/4" | 23 1/4" | 23 3/4" | 24 1/4" | 24 3/4" | 25 7/8" | 27" |
| Knee | 14 3/4" | 15" | 15 1/4" | 15 1/2" | 15 3/4" | 16" | 16 1/4" | 16 3/4" | 17 1/4" |
| Leg Opening | 12 1/2" | 12 3/4" | 13" | 13 1/4" | 13 1/2" | 13 3/4" | 14" | 14 1/2" | 15" |
| Inseam | 31 3/4" | 31 3/4" | 31 3/4" | 31 3/4" | 31 3/4" | 31 3/4" | 31 3/4" | 31 3/4" | 31 3/4" |