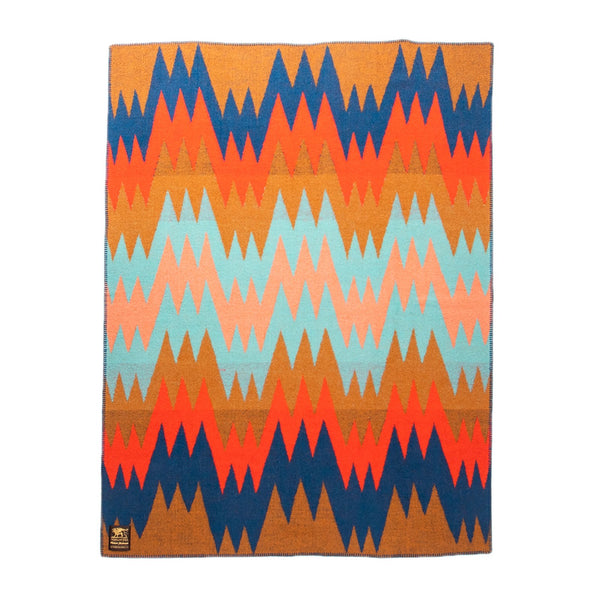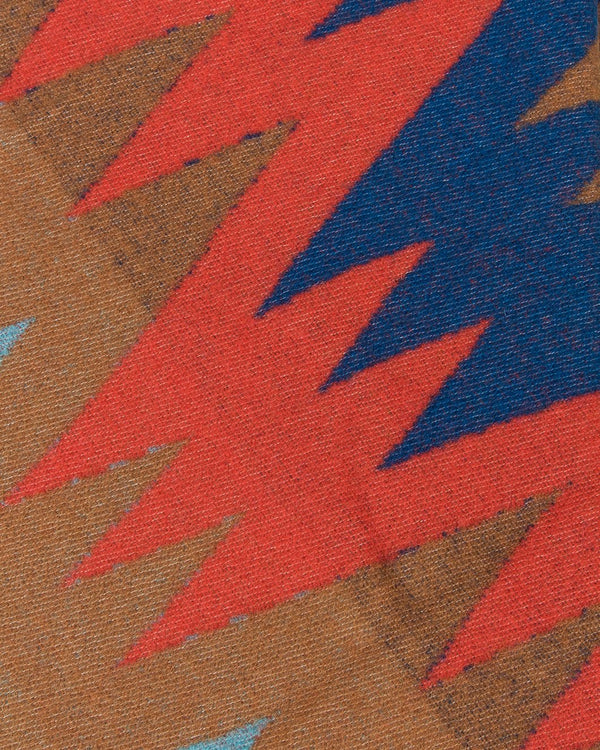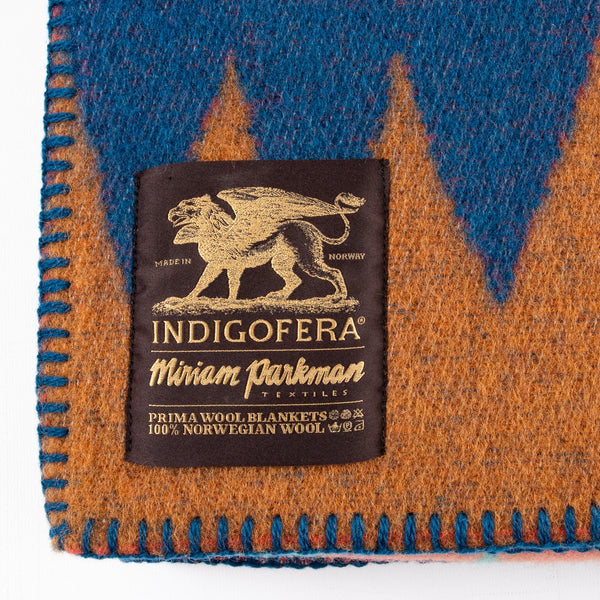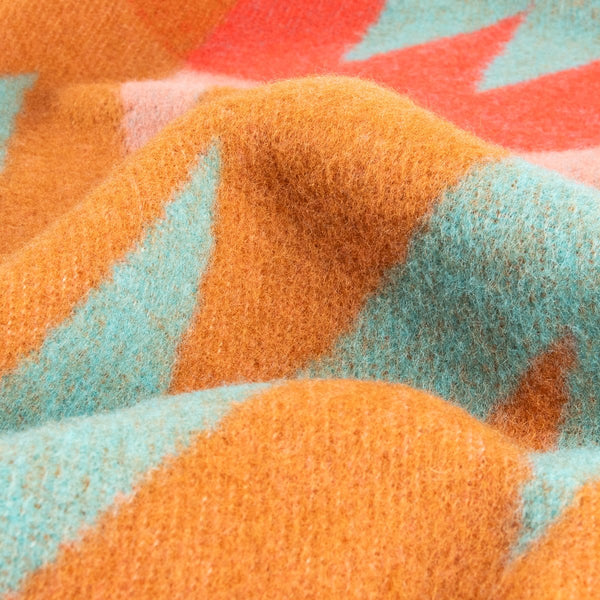 Midnight Sun Dazzler Blanket
Indigofera blankets are soft, warm and will only get better with age. 
The family-owned Norwegian factory that produces these blankets have been weaving quality wool products since 1940, building on a local tradition that goes back centuries. Spinning the yarn, dying and weaving the blanket in one integrated self operated chain of production. The sheep graze on clean, fresh mountain pastures, making their wool pure and environmentally friendly.
This blanket is part of a collaboration between Indigofera and Miriam Parkman, a Sweden based textile artist, expert, and handweaver. She and Indigofera have joined forces and produced two new blankets, drafted from Miriam's own handwoven originals, in limited quantities.
The design is based on the traditional Swedish "Blixtrölakan" and pulling inspiration from Miriam's own experiences looking over the Sörleviken Bay on early summer evenings, as well as traditional Navajo "Eye Dazzler" designs.
100% Norwegian wool
Queen bed size - 59" x 79" / 150cm x 200cm
Made in Norway