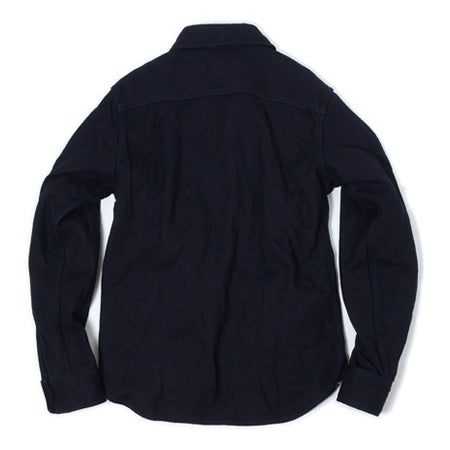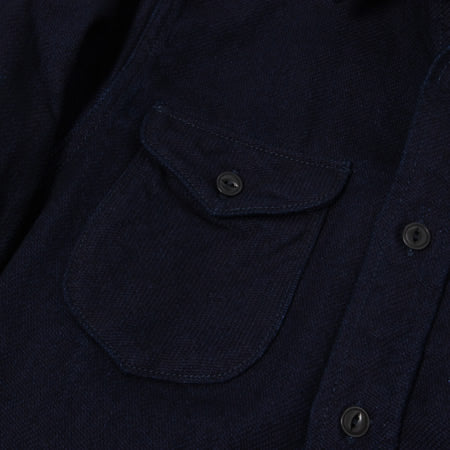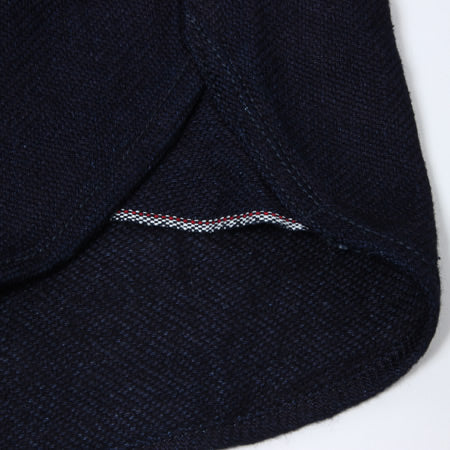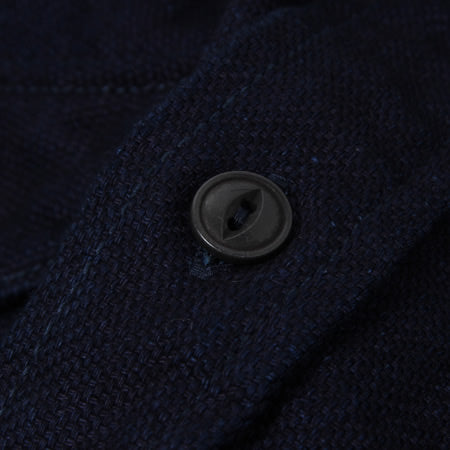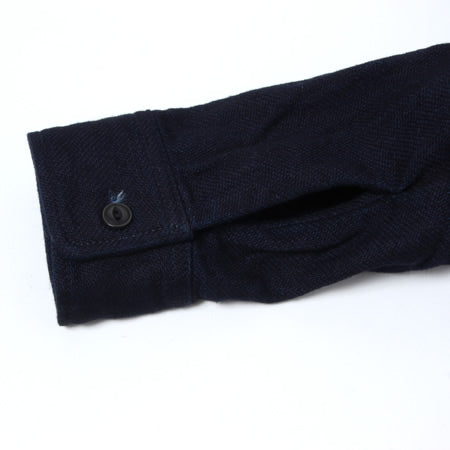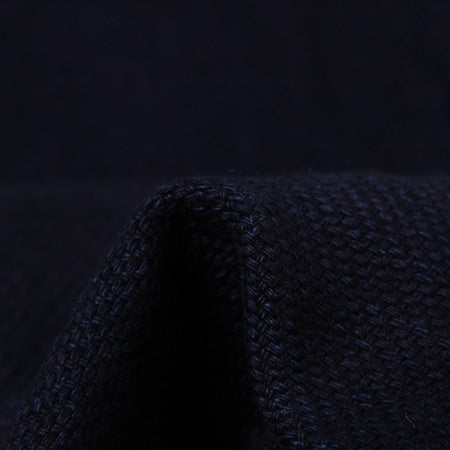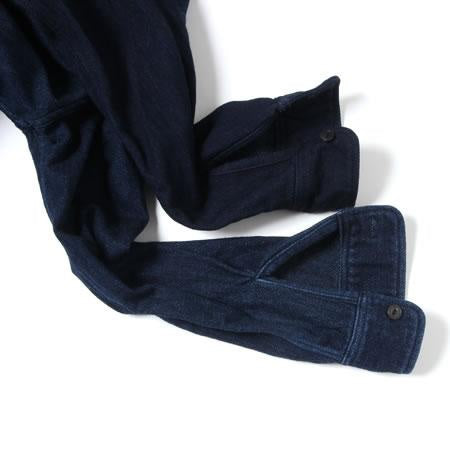 Indigo Heavy Flannel Navy Shirt
100% cotton 14.5oz heavy selvedge indigo flannel. The fabric is sanforized so expect almost no shrinkage

Indigo rope-dyed

Extra-warm

Brushed soft lining

Selvedge gussets

Slim fit

Two rounded chest pockets

Highly skilled sewing

Double-chain-stitched main body seams

Ivory Palm Nut buttons with a beautiful gradient tone

Rolled hem

Made in Japan
UES flannel shirts are a reinterpretation of the casual American style, and while made from a heavyweight fabric that you can feel from one touch, the slightly raised inner fabric feels soft like it's wrapping up your body when worn. The colours of the directly dyed yarn naturally fade, so you can sense the ageing, just like with denim. From spinning, dyeing to knitted fabric, in cutting and sewing, all of this is made in Japan.
UES is a small Japanese label founded by Chuji Matsumoto in 1994.
Sizing Recommendations:
Fit runs trim.  We normally recommend sizing up one from your normal top size. Example: Sizing Conversion for UES: M=2, L=3, XL=4, XXL=5.  


| | | | | | | |
| --- | --- | --- | --- | --- | --- | --- |
| SIZE | Chest | Shoulders | Waist | Opening | Lenght | Sleeve |
| 1 (S) | 37" | 15.2" | 18.1" | 18.4" | 26.2" | 24.2" |
| 2 (M) | 39" | 15.9" | 18.9" | 19.3" | 27.4" | 24.6" |
| 3(L) | 41.7" | 16.9" | 20.1" | 20.6" | 28.7" | 26.4" |
| 4 (XL) | 45.7" | 17.7" | 21.7" | 22" | 29.1" | 26.4" |
| 5 (XXL) | 48.8" | 19.3" | 23.2" | 23.8" | 29.9" | 26.4" |