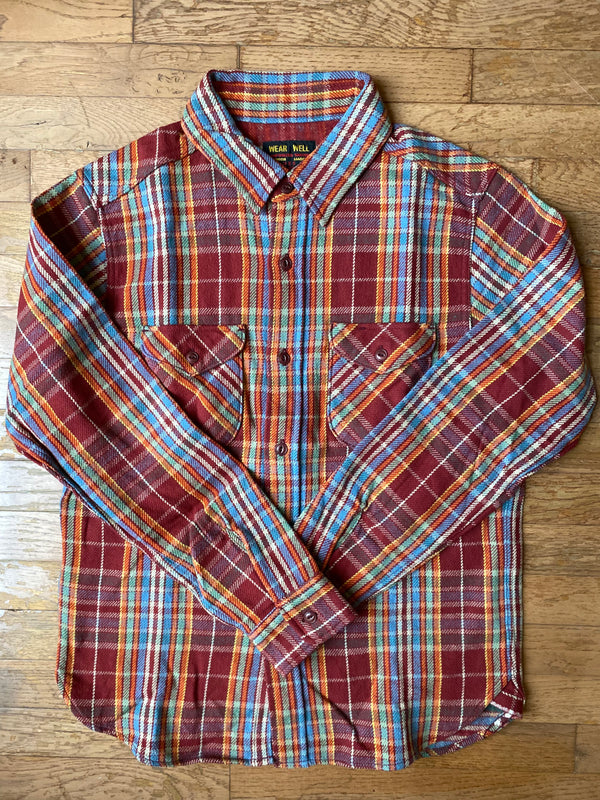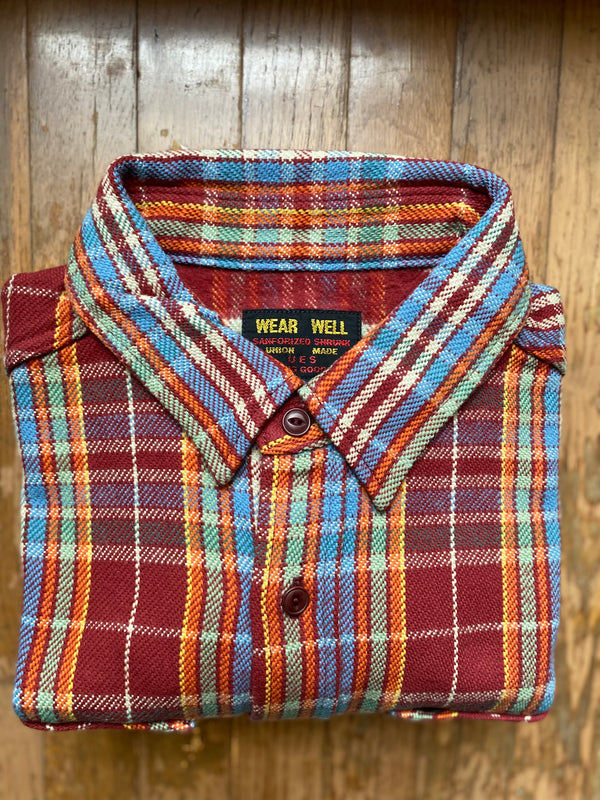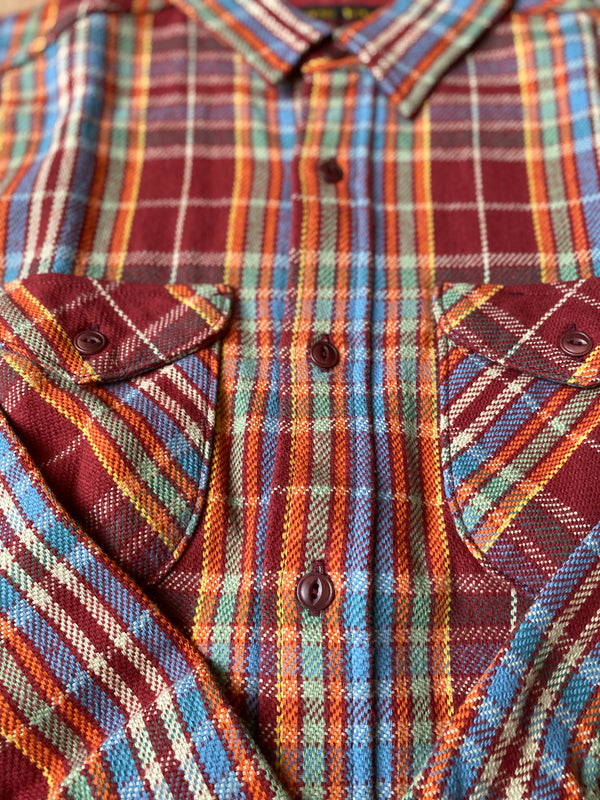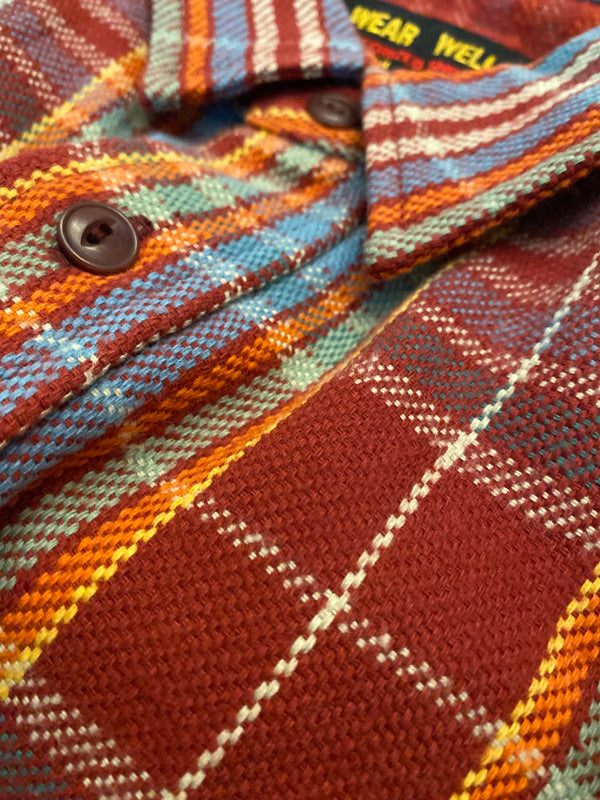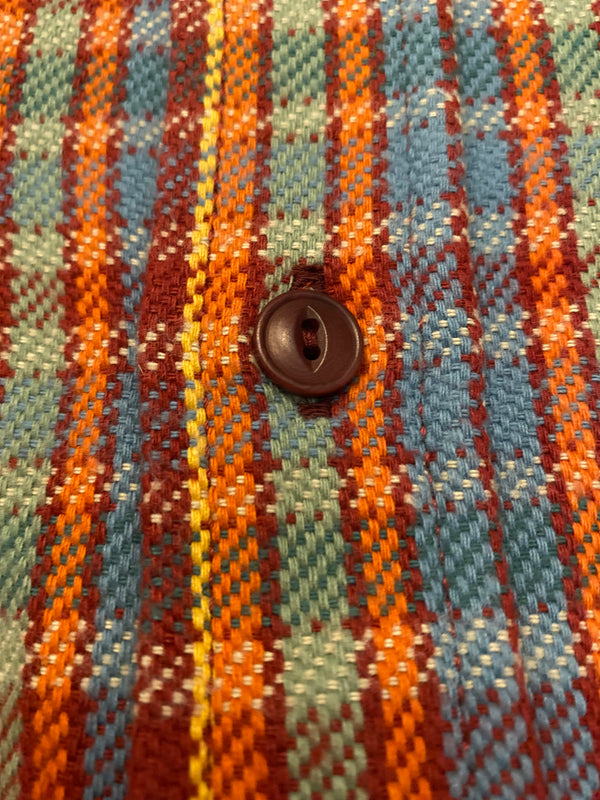 Heavy Plaid Flannel Shirt - Red
With a 14.5oz fabric, the UES heavy flannel shirt is one of our favourite flannels in the world. The fabric has been woven on old shuttle looms in Okayama by UES Denim, creating a rough exterior and a super-comfortable interior weave.
UES is a small Japanese label founded by Chuji Matsumoto in 1994. UES comes from the English word "Waste", which means that Matsumoto-San wants you to make full use of each garment for as long as possible before discarding it. It is a small judgement of the concept of disposable wear that is so commonplace today in the world of fashion and from which Matsumoto-San disassociates himself completely.
100% cotton 14.5oz heavy selvedge flannel. The fabric is sanforized so expect no shrinkage

Extra-warm

Brushed soft lining

Red/Orange colour

Slim fit

Two rounded chest pockets

Highly skilled sewing

Double-chain-stitched main body seams

Ivory Palm Nut buttons with a beautiful gradient tone

Rolled hem

Made in Japan
| | Chest | Bottom | Shoulder | Sleeve | Length |
| --- | --- | --- | --- | --- | --- |
| 1 | S | - | - | - | - | - |
| 2 | M | 20 | 20 | 17.5 | 24.75 | 27 |
| 3 | L | 20.75 | 21 | 18.28 | 25.75 | 28.25 |
| 4 | XL | 22.75 | 22.25 | 19.5 | 25.5 | 28.25 |
| 5 | XXL | 24 | 23.5 | 20.5 | 25.5 | 28.75 |