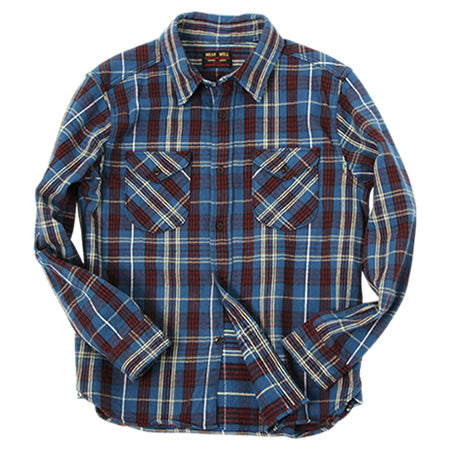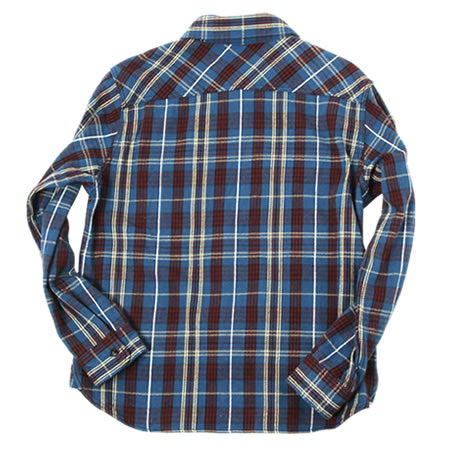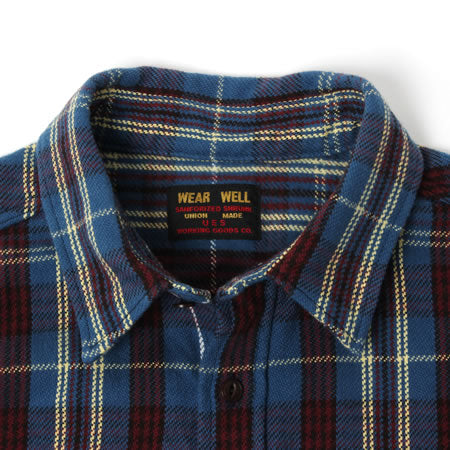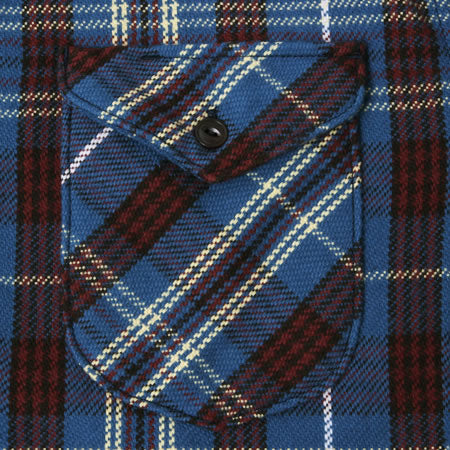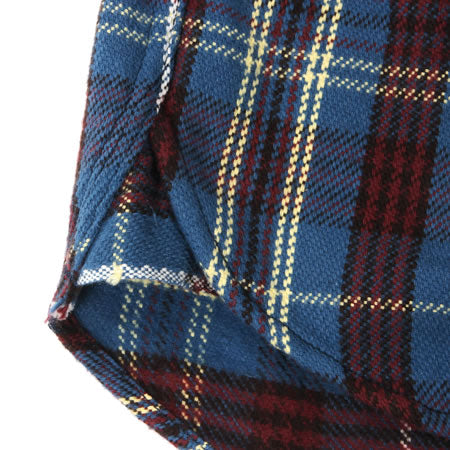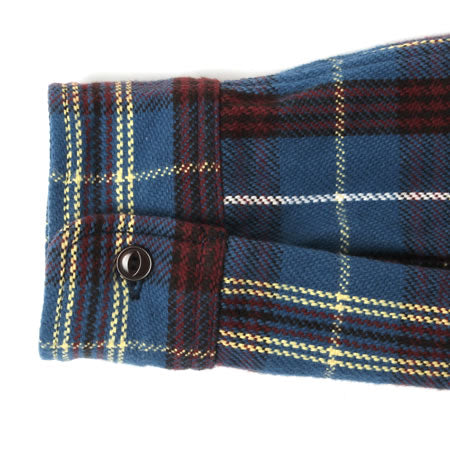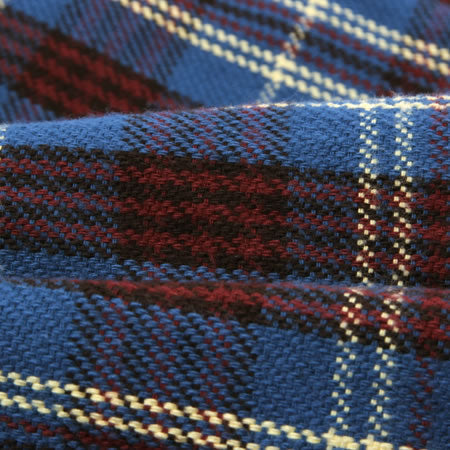 UES heavy flannel shirts are characterized by their thick fabric and the texture expressed by weaving with a power loom. The warp and weft threads are well-balanced, and the fabric moves appropriately to improve comfort. The dyed fabric using the direct dye will gradually fade as you wear it. You can enjoy the subtle color tones. The back is slightly brushed, giving it a soft feel and improving heat retention.
#502151 is a simple check of the regular lattice. By reducing the number of colors and the proportion of white threads, we have created a solid color scheme. Red is a strong color that is close to Bordeaux, and the blue is a tanned like color. In both cases, the color fades to create a more attractive and deep shade.
Sizing Recommendations:
Fit runs trim.  We normally recommend sizing up one from your normal top size. Example: Sizing Conversion for UES: M=2, L=3, XL=4, XXL=5.  
| | | | | | | |
| --- | --- | --- | --- | --- | --- | --- |
| SIZE | Chest | Shoulders | Waist | Opening | Lenght | Sleeve |
| 1 (S) | 37" | 15.2" | 18.1" | 18.4" | 26.2" | 24.2" |
| 2 (M) | 39" | 15.9" | 18.9" | 19.3" | 27.4" | 24.6" |
| 3(L) | 41.7" | 16.9" | 20.1" | 20.6" | 28.7" | 26.4" |
| 4 (XL) | 45.7" | 17.7" | 21.7" | 22" | 29.1" | 26.4" |
| 5 (XXL) | 48.8" | 19.3" | 23.2" | 23.8" | 29.9" | 26.4" |