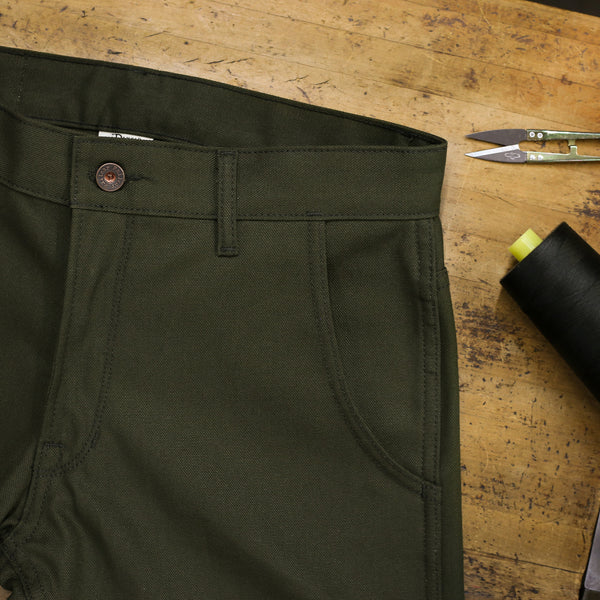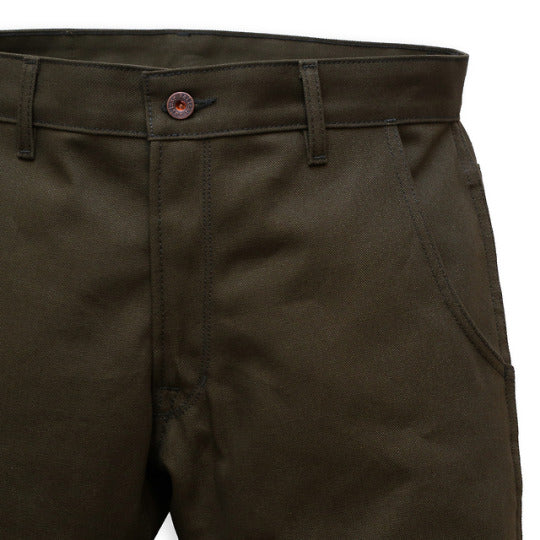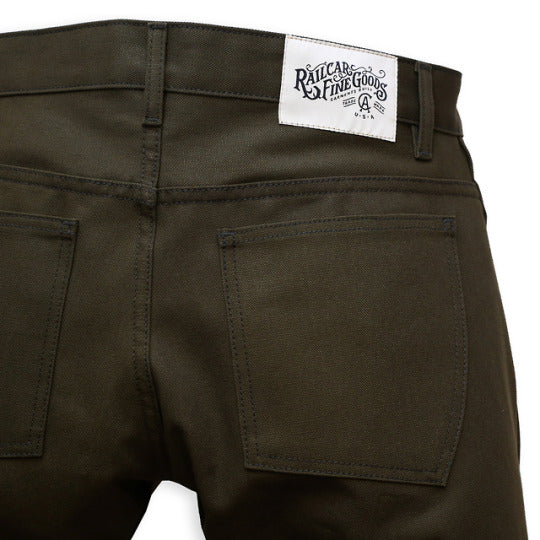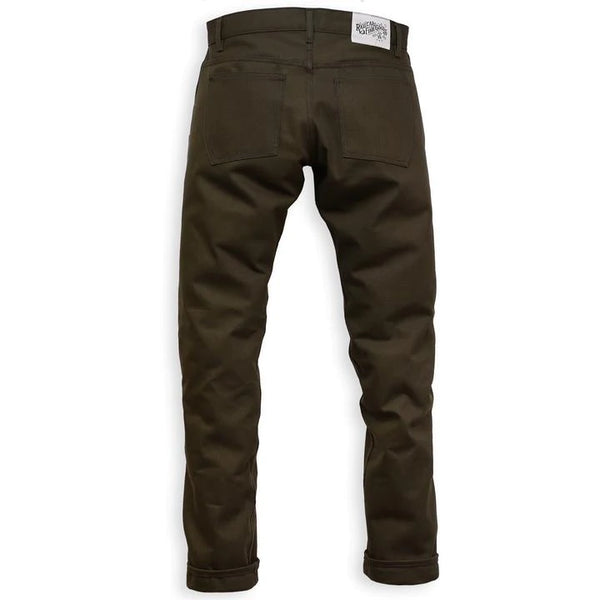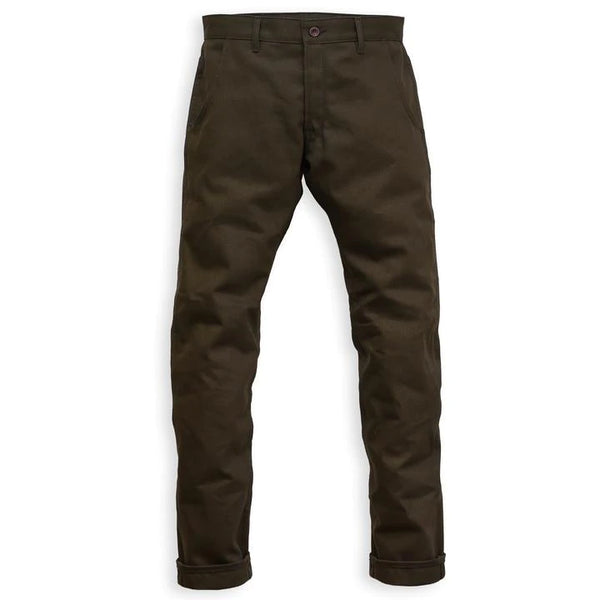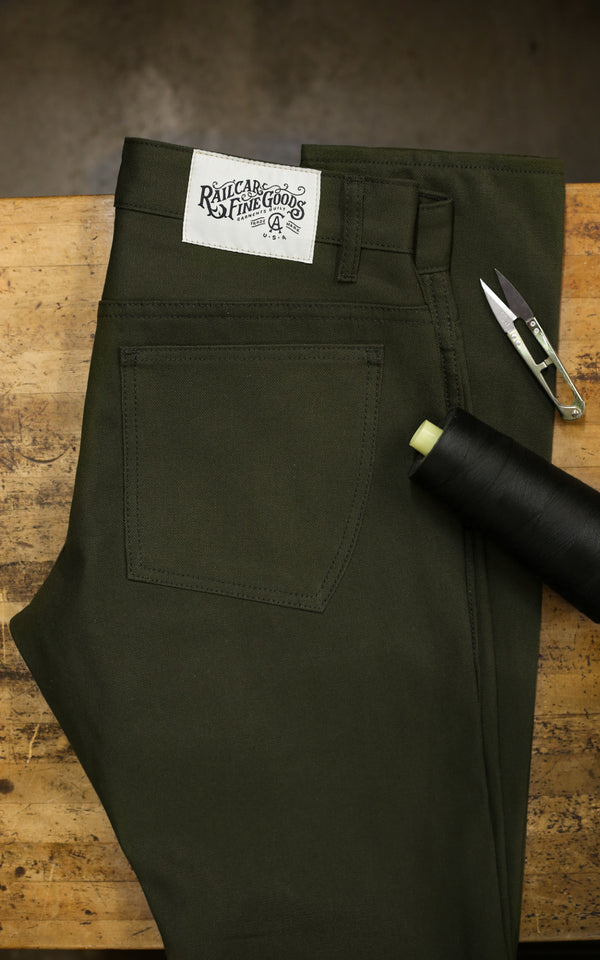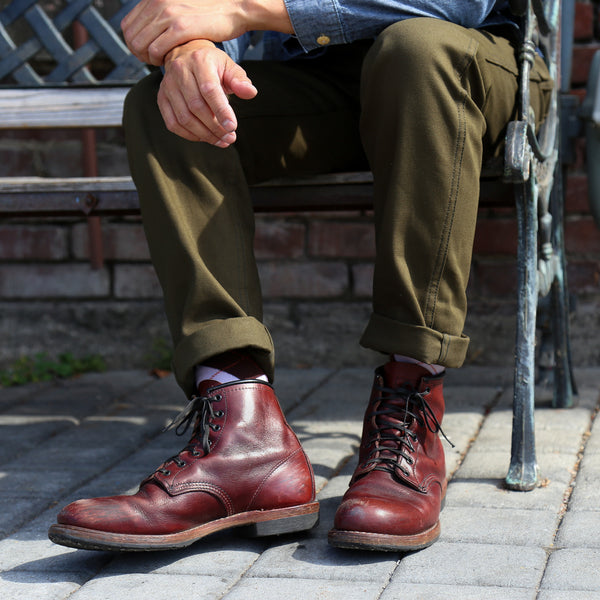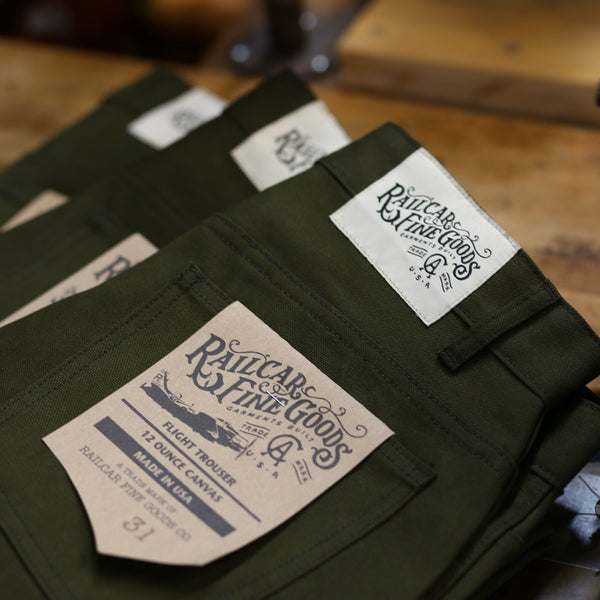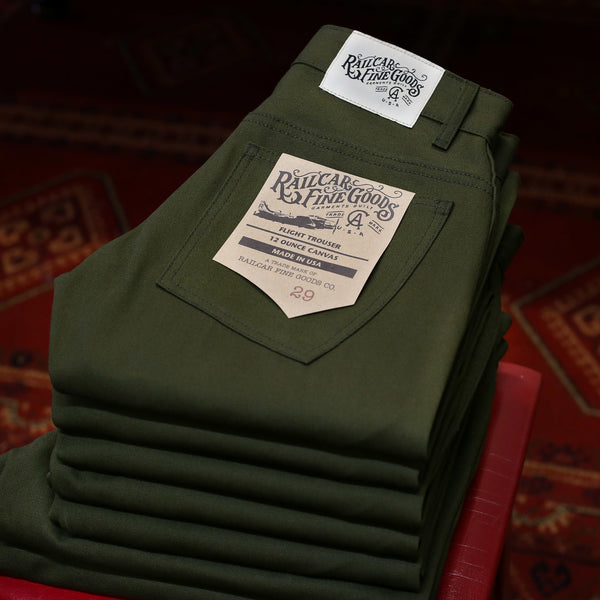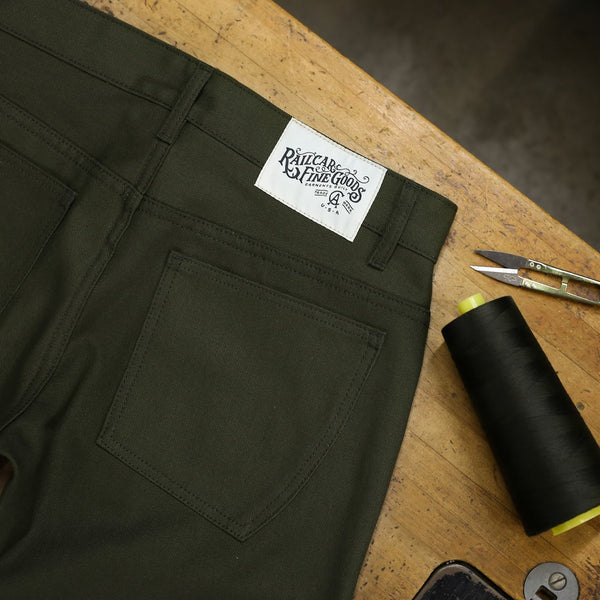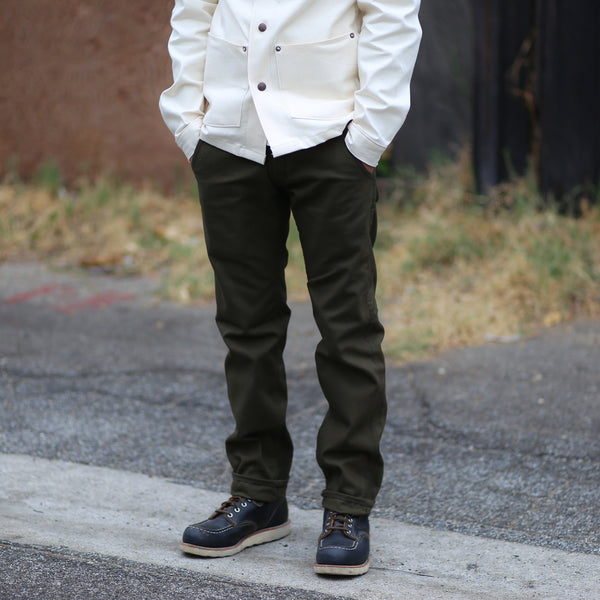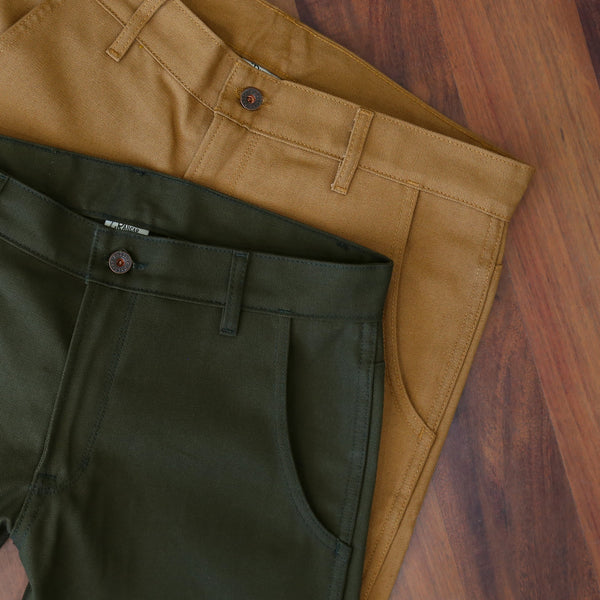 Flight Trousers - Seaweed Green
Railcar Flight Trouser is a go-to work pant that can be dressed up or down with ease. This new duck fabric is richer and has more color saturation then it's predecessor. Made of a tough but breathable duck canvas, American hardware, American labels, American thread, and made in Railcar's California workshop.
Slim tapered fit with enough room to move comfortably.
| | | | | | | |
| --- | --- | --- | --- | --- | --- | --- |
| Size | WB | F Rise | Thigh | Knee | BO | IS |
| 28 | 15 | 10 | 10.75 | 8 | 6.5 | 33 |
| 29 | 15.5 | 10 | 11 | 8.25 | 6.75 | 33 |
| 30 | 16 | 10.25 | 11.25 | 8.25 | 6.75 | 33 |
| 31 | 16.5 | 10.5 | 11.5 | 8.5 | 6.75 | 35 |
| 32 | 17 | 11 | 12 | 9 | 7.25 | 35 |
| 33 | 17.5 | 11.5 | 12.5 | 9 | 7.25 | 35 |
| 34 | 18 | 11.5 | 12.5 | 9 | 7.5 | 35 |
| 35 | 18.5 | 12 | 12.75 | 9.5 | 7.75 | 35 |
| 36 | 19 | 12 | 13 | 9.75 | 8 | 35 |
| 38 | 20 | 13 | 13.5 | 9.75 | 8.25 | 35 |