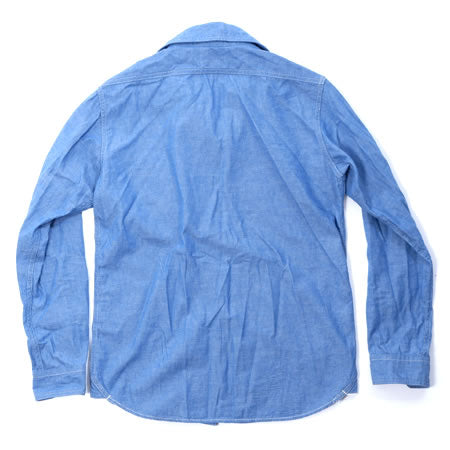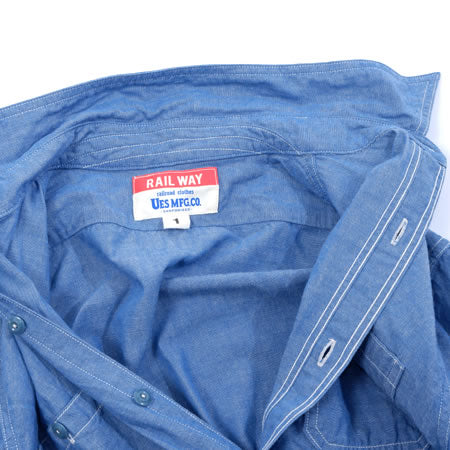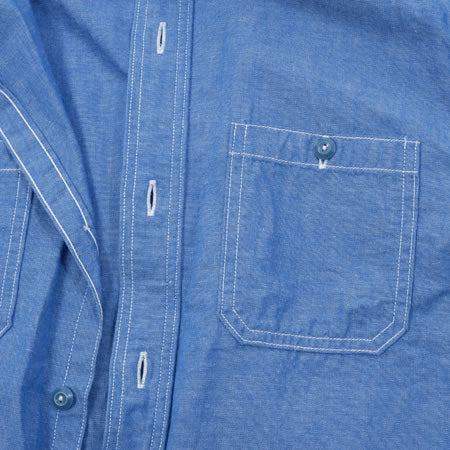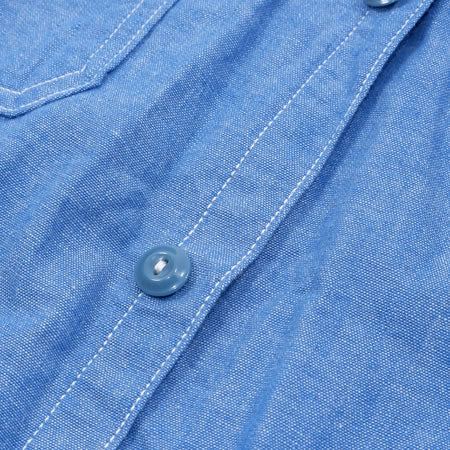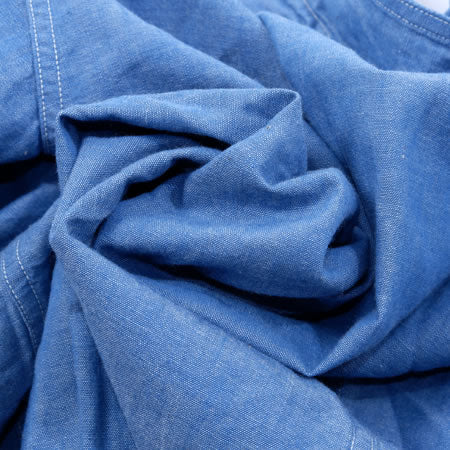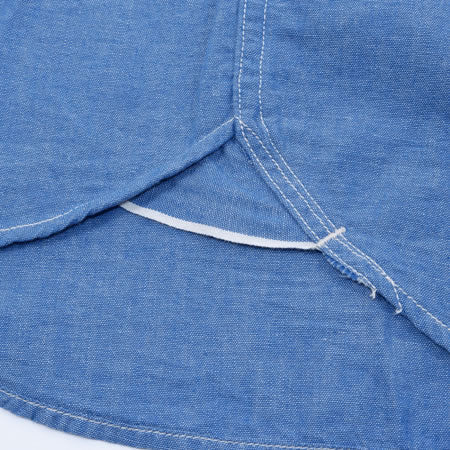 The UES standard chambray shirt is made with vintage in mind, such as asymmetrical chest pockets, and triple stitching, but this chambray shirt is very basic in contrast. The small collar, narrow double stitching, and narrow needle spacing give it a simple look.
※ Indigo as a characteristic of the product, is not inevitable discoloration or color transfer. Washing, please wash alone. Since the color transfer to the light-colored ones, please pay attention. (For example, a white shirt, white bag, white sofa, etc.

The products of"UES" are made by using old style shuttle looms and old type dyes to add a more personal touch to our products.
Please understand a little uneven fabric,nep,a flaw in weaving,uneven dye as a characteristic of our products.
Sizing Tip: UES runs small, recommend sizing up one from your typical American brand tops size for a slim fit. 
100% cotton
Once-washed
Button down style
Selvedge side-seam gusset
Made in Japan
| | Chest | Bottom | Shoulder | Sleeve | Length |
| --- | --- | --- | --- | --- | --- |
| 1 | S | 19.5 | 19.25 | 16.75 | 24.25 | 26.5 |
| 2 | M | 20.75 | 20.25 | 17.6 | 24.25 | 27.25 |
| 3 | L | 21.25 | 20.75 | 18.4 | 25.25 | 28.5 |
| 4 | XL | 22.75 | 22.25 | 19.25 | 25.25 | 28.75 |
| 5 | XXL | 24.25 | 24.2 | 19.75 | 25.5 | 29 |